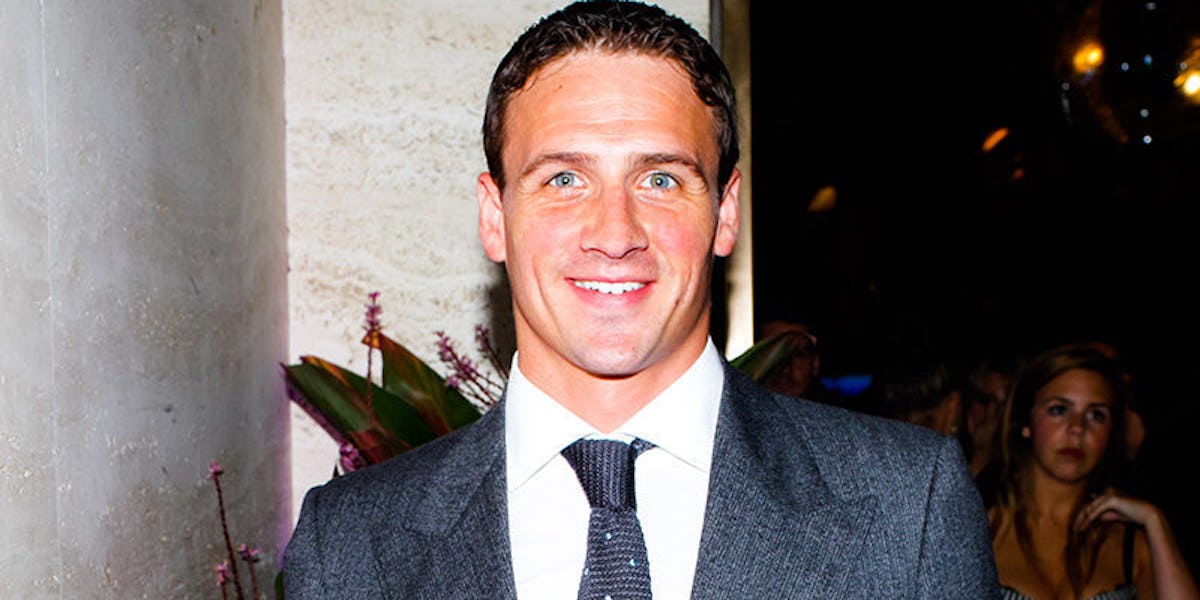 Ryan Lochte May Turn To TV Now That His Swimming Career Is In Jeopardy
REX/Shutterstock
If you thought Ryan Lochte was going to tell his huge lie and fade quietly into the night, guess again.
The 32-year-old swimmer is actually in talks to join the next cast of celebrities that will be featured on the upcoming edition of ABC's "Dancing with the Stars," according to PEOPLE.
A source told PEOPLE Ryan Lochte could be a "front-runner" for the show.
With the next season of "DWTS" debuting on September 12, participating in the popular competition would mean Lochte will shoot right back into the spotlight, just a month after his claims of getting "robbed" in Rio de Janeiro during the Olympics were exposed as a fabrication.
Just to recap, Lochte told NBC on Sunday, August 14 he and three teammates had been pulled over by fake cops and robbed.
By that Wednesday, police said they found no evidence of that being true. The next day, video emerged of what actually happened to the four swimmers. By the following Friday, he apologized.
In an interview separate from the report of his potential involvement with "DWTS," Lochte told PEOPLE it was his choice of words that was problematic.
He explained,
The part I made up was saying that it was a robbery. I think the word 'robbery' shocked a lot of people, and the story went viral after that. A gun was pulled, and we had to give them cash. If I didn't say 'robbery,' none of this would have happened.
Lochte's claims of getting side-swiped were also unfounded, however.
But if Lochte's speech really was the only problem, he'll be happy to know it's his feet that'll do the talking on "Dancing with the Stars." That is if he actually gets chosen for the series.
Whether the show's audience of over 10 million would want to vote for a celeb as unpopular as he is right now, though, is a whole other question.
Citations: Ryan Lochte in Talks to Join Season 23 of Dancing with the Stars Cast After Rio Controversy (PEOPLE)