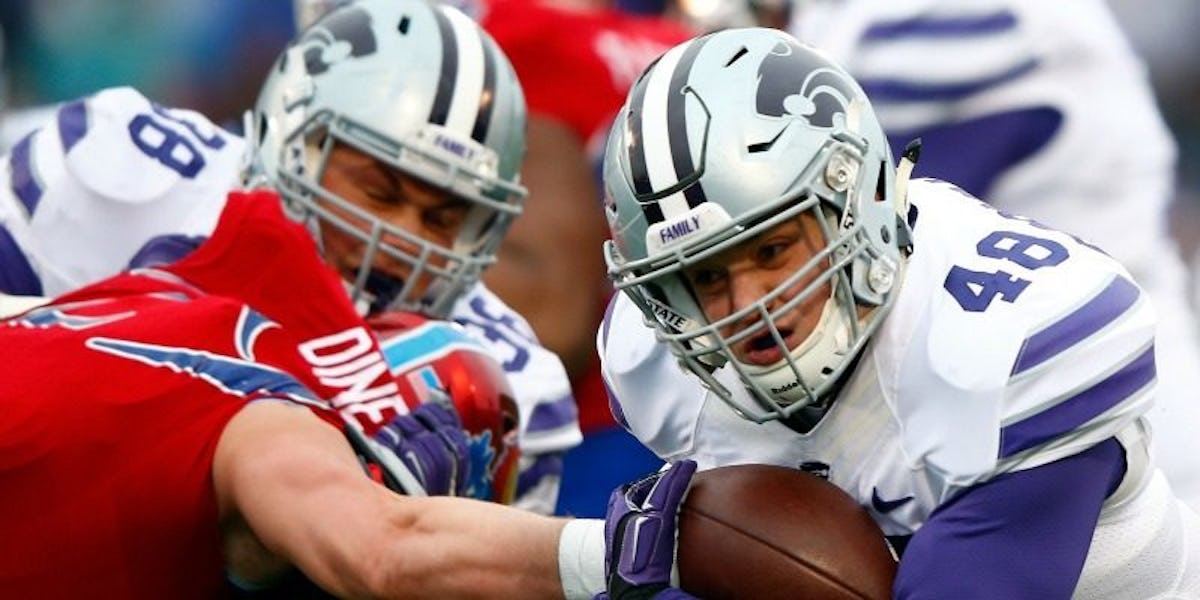 Bill Belichick Might Have To Deal With Two Gronkowskis Next Season
Getty Images
Super Bowl week hasn't even started, but that doesn't mean we all can't already look ahead to the next NFL season.
The New England Patriots' season came to an end on Sunday, which, if you know the team's head coach, Bill Belichick, means the organization is now 100 percent focused on the future. And according to reports, that future could hold the signing of another Gronkowski.
Glenn Gronkowski, brother of Patriots tight end Rob Gronkowski, is reportedly participating in this year's Senior Bowl, a college all-star game. He was also supposed to meet with the Patriots last night.
On the prospect of playing with his brother, Glenn reportedly said,
That would be awesome. I've actually never played with any of my brothers before. They've always been too old for me… Everyone else has played together, so to be on the same team, that would be a dream come true.
Awesome? He definitely sounds like a Gronk.
What position is the 22-year-old playing in the Senior Bowl? Yup, you guessed it: tight end.
Can't wait to see the touchdown celebration those two come up with next year.
Citations: Glenn Gronkowski: Playing with Rob on Pats would be 'awesome' (Yard Barker), Glenn Gronkowski to meet with New England Patriots (NFL)