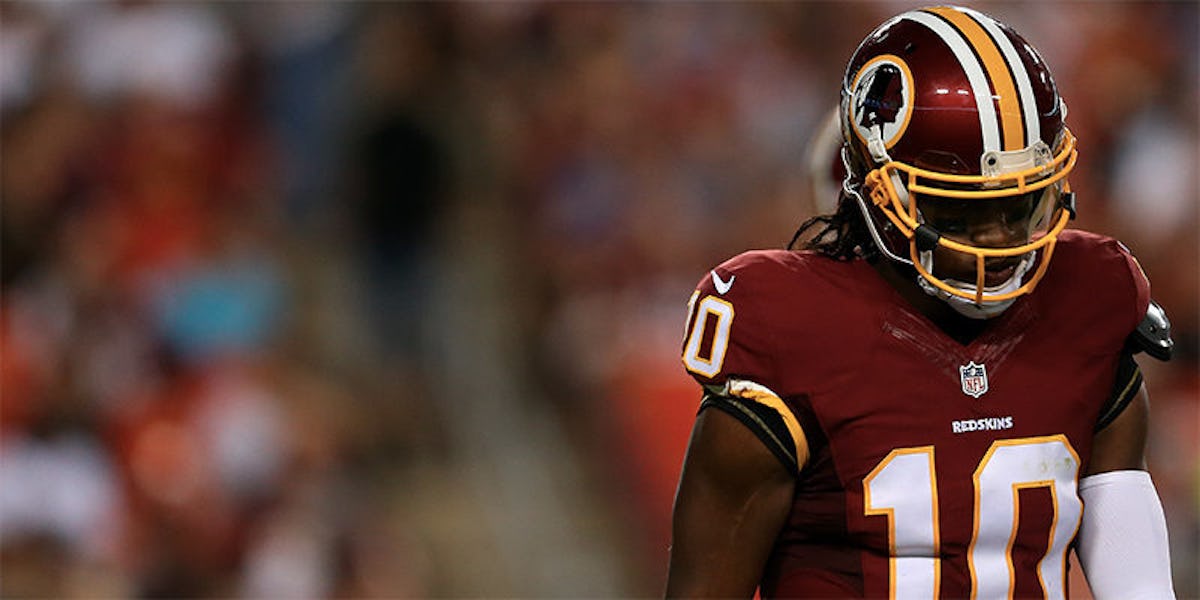 RGIII Left A Note Behind For The Redskins After Probable Last Exit
Getty Images
It's practically a foregone conclusion Robert Griffin III will not be returning to Washington this season. If that's the case, RGIII wont be leaving without letting his voice be heard in one way or another.
The former starting quarterback, who didn't take a single snap for this season, apparently left a note for media members and his teammates after leaving his locker for what could be the final time.
The note is fitting considering Griffin's fall from grace in the nation's capital. After starting with an impressive rookie season that saw him lead the Redskins to the playoffs, a run of bad luck and form ensued, highlighted by devastating injuries the player ultimately did not overcome.
In the process, Griffin became viewed by some as a misunderstood figure, while others labeled him past his best.
With Griffin likely to sign for a new team, he's almost certain to have a chance to prove who's right.
Citations: RG3 cleans out locker, leaves Redskins a parting note (Fox Sports)