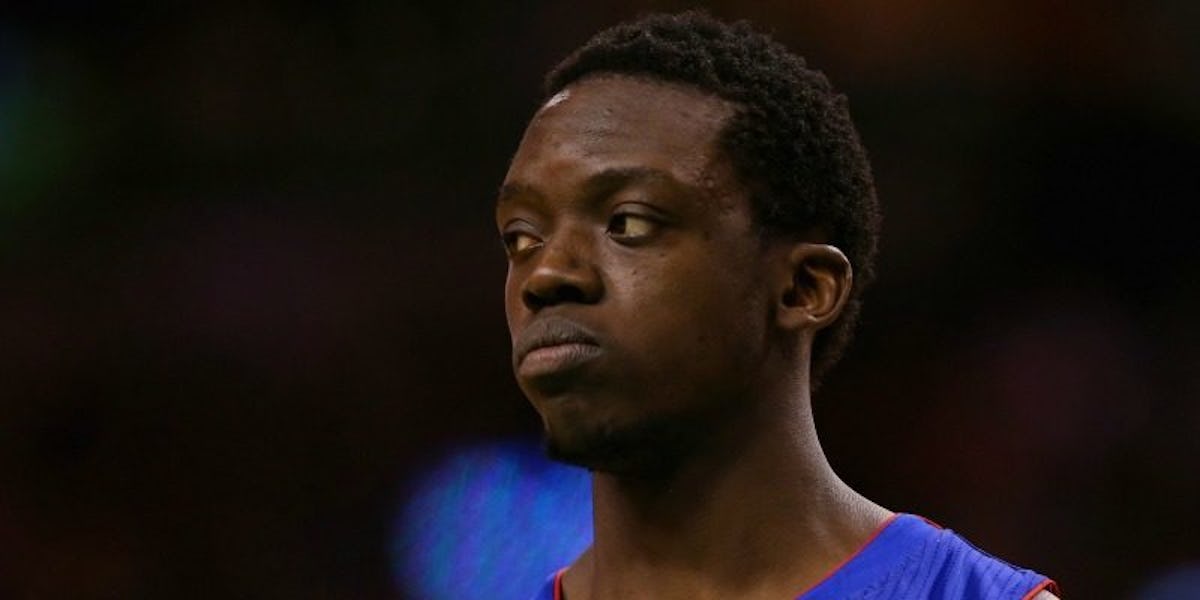 Reggie Jackson Was Fined $25K After Telling OKC Fan To Suck His D*ck (Video)
Getty Images
Last weekend, Detroit Pistons point guard Reggie Jackson returned to Oklahoma City to face his old team, the Thunder.
The reception Jackson received from OKC fans was anything but welcoming, and after being subbed out during the game, he responded to the boos by yelling at one fan,
Suck my dick, bitch-ass n*gga.
Of course, the NBA heard what Jackson said, which is why he was fined $25,000 for his choice words.
Who didn't see this one coming? If you're a pro athlete, you simply cannot stoop to the level of fans.
Hey, Reggie, you should probably just let security handle it next time.
Citations: Pistons' Reggie Jackson fined $25,000 for what he told OKC heckler (NBC Sports)