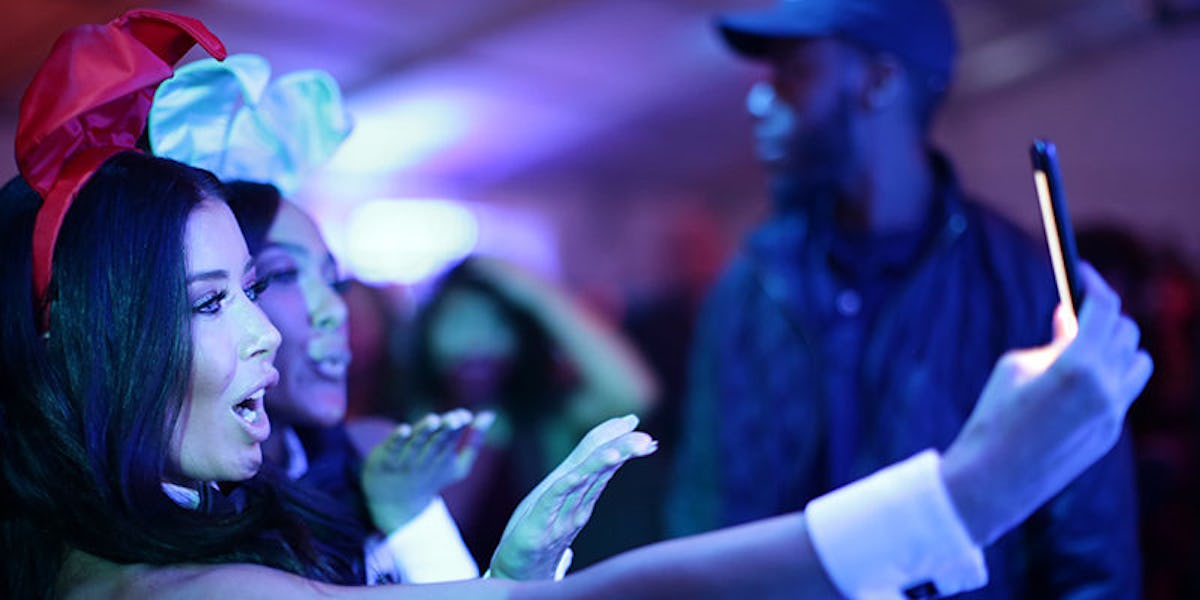 We Went To Playboy's Insane Super Bowl Party And We'll Never Be The Same (Video)
Sammy Dane
As soon as our flight landed in the Bay Area, it was clear what the first order of business was.
Bud Light had extended an invitation to Elite Daily for Playboy's Super Bowl party, and even the surprise of running into Adrian Peterson at San Francisco International Airport couldn't distract us from what he had to do next: scout the night's potential.
Once LTE service returned to our phones, our millennial instincts kicked in.
"Just search it on Twitter: Playboy Super Bowl"
Of course. The first major result was a winner.
Front page of ESPN :-) The best Super Bowl party ever = The Playboy Party in Houston 2004 :-) Looking forward to... https://t.co/y1nxGf1o4X — Vance Lawrence (@VanceLawrence) February 6, 2016
It became clear Playboy's Super Bowl party had earned a reputation for being the event to go to before the big game, and with the company celebrating the re-branding of its magazine, we had a feeling this year's edition would not disappoint.
We were right.
After Friday night, it was obvious why Kendall Jenner, 50 Cent and countless other celebrities made their way to watch Alesso tear it down for the bunnies at AT&T Park in San Fran.
Simply put, the Playboy party was LIT. And we have the footage to prove it.
The lines were long for the hottest ticket in town.
General admission tickets ran upwards of $1000, all for a chance to party with the bunnies.
The party featured multiple DJ sets headlined by Grammy-winning producer, Alesso.
Friday's event highlighted the launch of Playboy's first non-nude issue in 62 years.
Bud Light, Dodge and 50 Cent's Effen Vodka joined in for the fun as sponsors for the weekend's headline event.
UFC legend Chuck Liddell, actor Cuba Gooding, Jr. and model Kendall Jenner were just a few of the stars in attendance.
But while the magazine changes, one thing stays the same: the beauty of the bunnies.