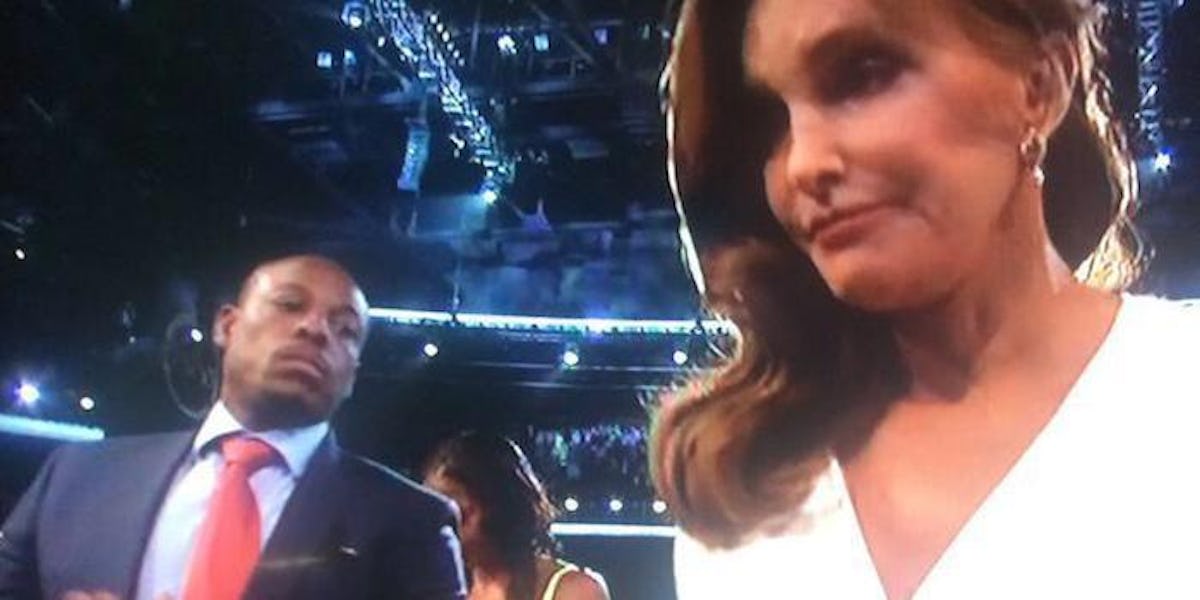 Dat ESPY: Paul Pierce Got Caught Checking Out Caitlyn Jenner's Booty
Twitter
If there is ever an award category for the most hilarious screenshot involving a star athlete, this would win: the caught-mid-thirst pic.
We're sure there's probably a good explanation for this.
Paul Pierce likes what he sees.... #CaitlynJenner pic.twitter.com/qlPFRdTqzv — Jesse Fernandez (@J_Fernandez24) July 16, 2015
Just like there might be for this...
Fellas always look at your girl like how melo was looking at @rihanna. Always. pic.twitter.com/9rCgnhmqh3 — Shawn. (@Likeshawndavid) March 17, 2015
...and this.
Harrison Barnes was ready to risk it all. I don't blame him lol pic.twitter.com/7PsenP1K8S — King Taharqa (@Doc_Jedi) May 12, 2015
But on the Internet, there's no time to give anyone the benefit of the doubt, especially when it involves our favorite athletes.
Nah, there's only time to laugh. And let me tell you, laugh we will.
Paul Pierce, we see you.