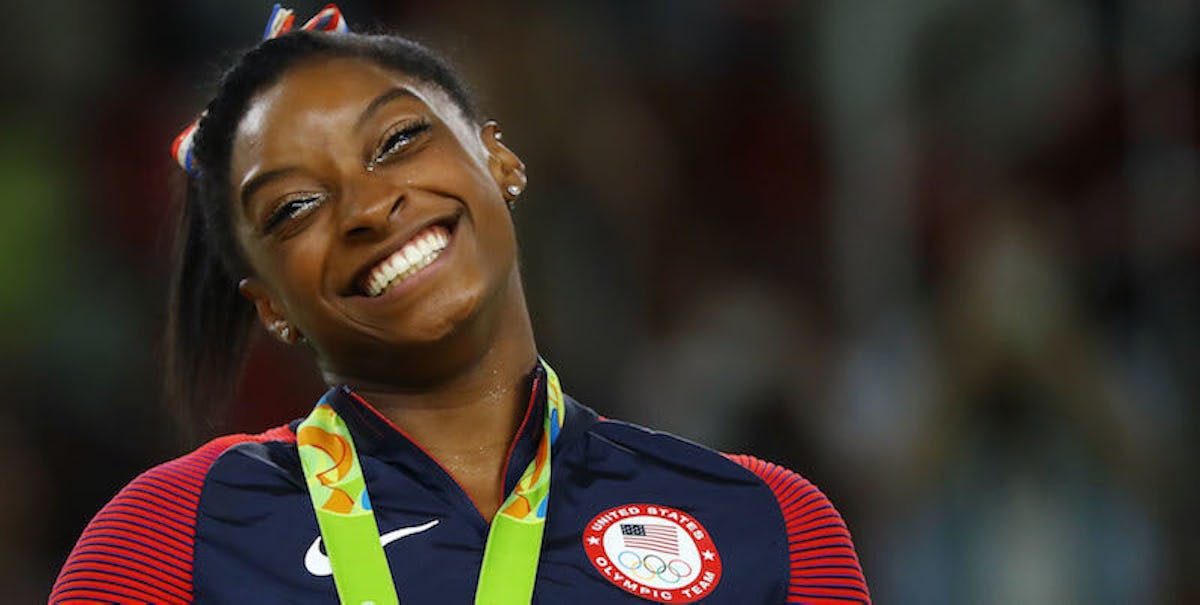 Obama Congratulated Simone Biles After The Olympics With The Cutest Message
REUTERS
The queen of gymnastics Simone Biles stole the Rio 2016 Olympics spotlight in the eyes of many.
And it looks like her awesomeness made it all the way to the White House.
Yesterday, President Barack Obama tweeted Simone a message of congratulations filled with father-like pride.
Couldn't be prouder of #TeamUSA. Your determination and passion inspired so many of us. You carried that flag high tonight, @Simone_Biles! — President Obama (@POTUS) August 22, 2016
The 19-year-old, who carried the American flag for the Olympics closing ceremony, tweeted back with charm we just can't get enough of.
She previously said,
It's an incredible honor to be selected as the flag bearer by my Team USA teammates. This experience has been the dream of a lifetime.
Simone Biles takes home four gold medals after dominating the games for her country.
Away from the gymnastic floor, we've all enjoyed following her innocent (and scandal-less) exploits. Our fav is the love triangle featuring Brazilian gymnast Arthur Nory and Zac Efron.
Please don't leave the limelight yet, Simone. WE LOVE YOU.