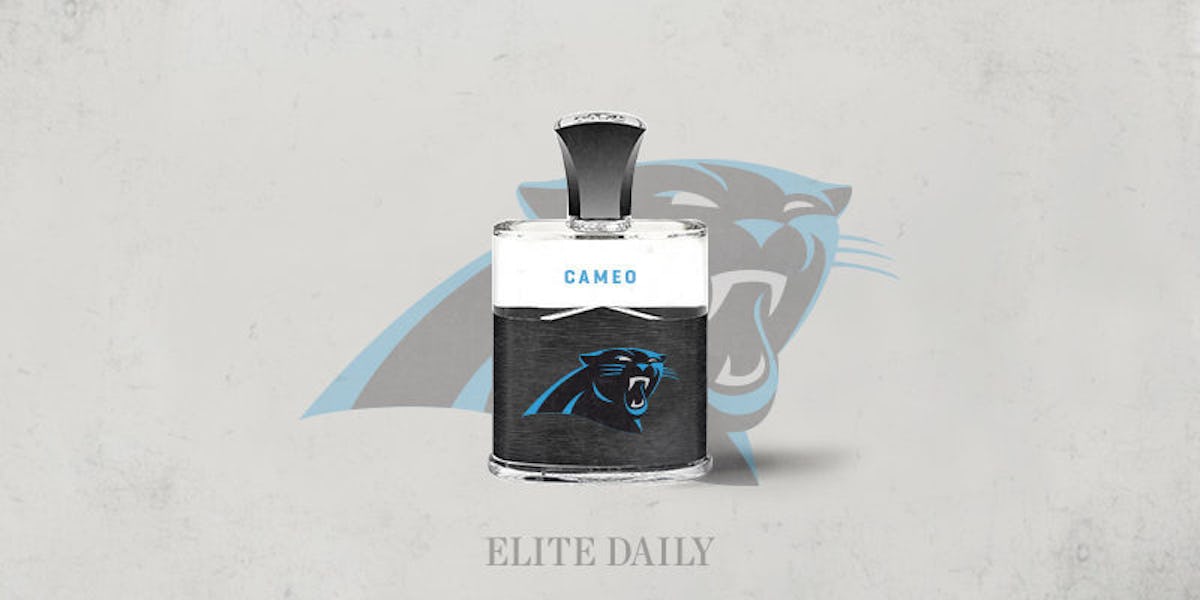 Here's What It Would Look Like If Every NFL Team Was A Cologne (Photos)
Shopping for a new cologne can be as overwhelming as meeting your SO's parents for the first time.
First off, you have dozens of pushy, overzealous sales people spraying sh*t in your face, which leaves you nauseous and woozy from the jump.
Then, once you finally get the proper level of oxygen back in your brain, you have to navigate your way through a litany of cryptic fragrance names that tell you absolutely nothing about how you're actually going to smell.
Whether you realize it or not, watching the NFL is a lot like shopping for cologne.
Think about it.
Some teams played like Super Bowl contenders in Week 3, but now they look like they'd get clowned on by Clemson. And vice versa, teams we thought were dead in the water after a slow start now appear ready for a parade come February.
Sometimes, things just aren't as they seem.
How is a fragrance that's named after a number supposed to tell me anything about anything? And how am I supposed to interpret Green Bay's playoff chances after they lose four out of five games and then beat Detroit on a ridiculous Hail Mary?
We decided to combine the unpredictability of pro football with the ambiguity of fragrances, and here's what it would look like if all 32 NFL teams were colognes.
Belichic, by the New England Patriots
Envy, by the New York Jets
Frozen Hope, by the Buffalo Bills
Fish Out Of Water, by the Miami Dolphins
Wild Card, by the Cincinnati Bengals
Perennial, by the Pittsburgh Steelers
Defense, by the Baltimore Ravens
Leaderless, by the Cleveland Browns
Mile High Musk, by the Denver Broncos
Crooked Arrow, by the Kansas City Chiefs
Fade To Black, by the Oakland Raiders
Low Wattage, by the San Diego Chargers
Lucky, by the Indianapolis Colts
Growing Pains, by the Houston Texans
Muted Roar, by the Jacksonville Jaguars
Remember, by the Tennessee Titans
Cameo, by the Carolina Panthers
Melted Ice, by the Atlanta Falcons
Bayou Brees, by the New Orleans Saints
Norse Code, by the Minnesota Vikings
Cheddar, by the Green Bay Packers
Windfall, by the Chicago Bears
Pride Before The Fall, by the Detroit Lions
Capital Crisis, by the Washington Redskins
Elite, by the New York Giants
Turbulence, by the Philadelphia Eagles
Boisterous, by the Dallas Cowboys
Palm Paradise, by the Arizona Cardinals
No. 12, by the Seattle Seahawks
Gurley Man, by the St. Louis Rams
Gold Rush, by the San Francisco 49ers