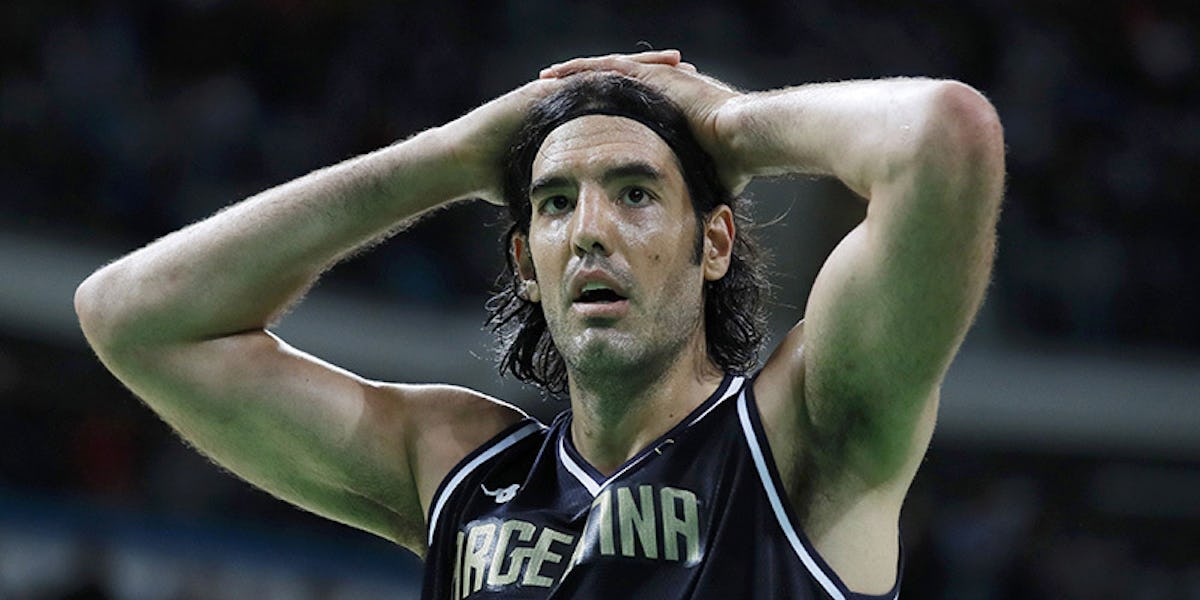 NBA Player Moves To Brooklyn, Is Shocked There's Nowhere To Park His Minivan
REUTERS
Poor Luis Scola.
After years of living in Texas, Arizona, Indiana and Ontario, the NBA veteran thought he'd be able to abide by the rules of every other normal dwelling in America.
Have a car? Park it on the street. It's simple — except if you live in New York City.
"It's comical," he told the New York Times' Scott Cacciola after learning how parking really works in the Big Apple. Scola moved his family to the Carroll Gardens neighborhood in Brooklyn after signing a $5.5 million contract with the Nets.
They had two cars, but only received one spot in the apartment's parking garage. And after seeing how long it takes to find parking on the street, Scola made a decision.
Scola is just one of the Nets players dealing with the peculiarities of New York City's real estate.
Forward Chris McCullough, whose salary will take him just over $1 million this year, told Cacciola he spent four months vetting 40 different apartments himself, with the help of a handy notebook, just so he wouldn't have to pay a broker's fee.
That fee, as Cacciola noted, could cost up to 15 percent of the annual rent. Yeah, crazy.
Guard Joe Harris, who will make close to (a relatively modest) $900,000 this season, decided not to have a car with him in Brooklyn, partly because a parking spot in his apartment building's garage cost $450 a month.
He told Cacciola,
And then you tack on insurance and everything else? I don't really need that.
Cacciola reported that 12 of the 15 players on the Nets roster now live in Brooklyn, where the average rent for a one-bedroom apartment is upward of $2,500 per month.
All 12 of the players didn't comment for the article, so it's unclear who else, exactly, lives in Brooklyn, but there's a good chance that Rondae Hollis-Jefferson isn't one of them.
Last year, he explained to the Wall Street Journal why he chose to live in North Jersey, with roommates at that.
You can live in a nice, three-bedroom condo with all that in Dallas for like two thousand bucks. Three-bedroom, three-bathroom in New York, you're paying eight grand. It's ridiculous.
Welcome to New York, guys!
Citations: Glitz on the Gowanus: Pro Athletes Now Live in Brooklyn (New York Times)