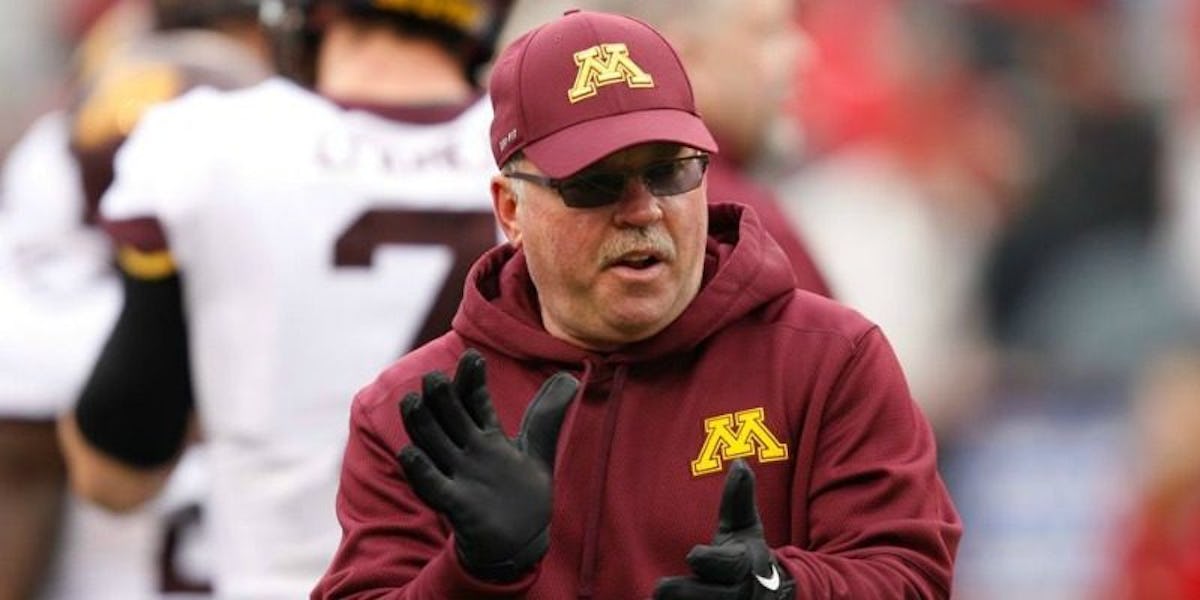 College Football Coach Tearfully Announces He's Retiring Due To Epilepsy (Video)
Jerry Kill, 54, has been coaching football for 32 years, but on Wednesday, he stood up and said "no more."
The sports world applauded him with a heavy heart for doing so.
See, Kill has dealt with epilepsy since 2005, suffering several seizures a year, but he refused to let that get in the way of his dream of coaching football.
Now, though, after suffering two seizures before practice on Tuesday, Kill feels he is simply too big of a risk to continue coaching.
The Cheney, Kansas native was hired by the University of Minnesota in 2011.
Yesterday, he gave a teary, emotional retirement speech that spoke volumes about the man he is and will continue to be.
According to ESPN, Kill said,
I don't want to be a liability. I don't want somebody to have to worry about if I'm going to drop on the field.
He continued,
I don't have any more energy. None. I've left it all here in the great state of Minnesota. And I have no regrets.
Kill is unsure what his next move will be in life, considering his entire life has been football up to this point, but he reportedly said he'll work with his Chasing Dreams Fund, supporting the Epilepsy Foundation of Minnesota.
Godspeed, Jerry Kill.
Citations: Jerry Kill retires after more seizures: 'Don't have any more energy' (ESPN)