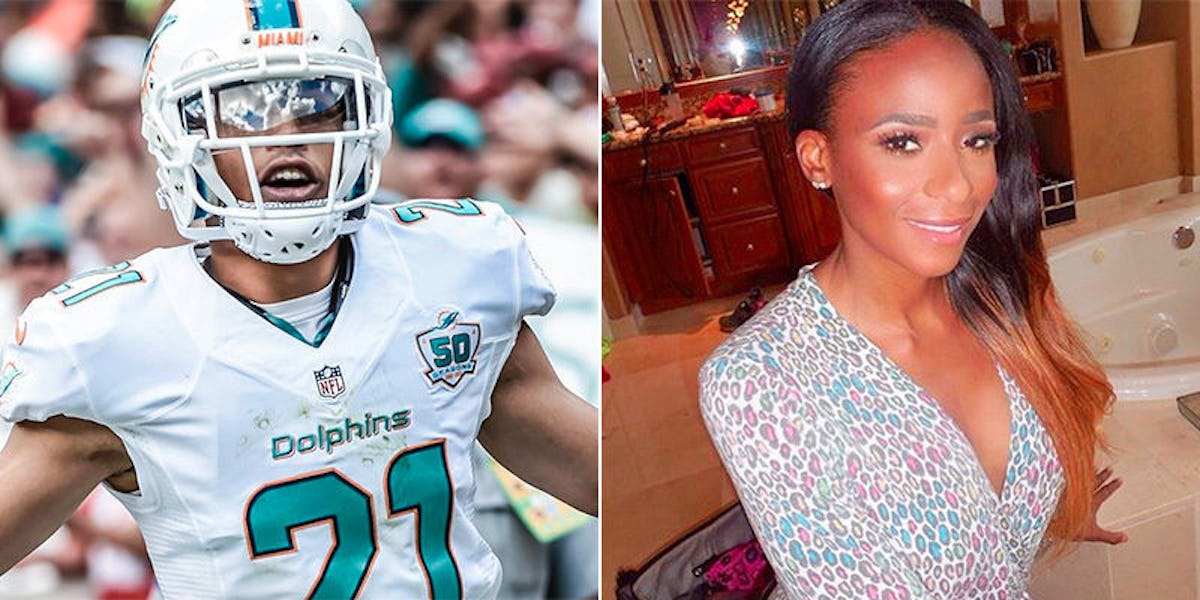 Wife Of Miami Dolphins Player Facing Charges After Headbutting A Cop (Video)
Yesterday, Miko Grimes, the wife of Dolphins cornerback Brent Grimes, was arrested for reportedly pushing her way through a police barricade and then charging at a police officer.
The incident occurred outside of Sun Life Stadium before Miami and Buffalo kicked off.
According to Daily Mail, Miko was repeatedly cautioned to stop walking into traffic, and once police intervened, she was eventually taken down to the pavement and handcuffed as a result of her alleged aggressive behavior.
As you can see in Thiago Miranda's YouTube video below, once Grimes was taken down, she yelled obscenities at the arresting officers and pleaded for them to get off her leg.
Reports also suggest Miko headbutted a police officer before she was taken away to a Miami police station.
Now, she's facing charges of disorderly conduct, resisting arrest with violence and battery against a police officer.
Apparently, Brent Grimes had no knowledge of his wife's arrest until after Miami's 41-14 trouncing at the hands of Buffalo.
Citations: The moment outspoken wife of Miami Dolphins star Brent Grimes was arrested for 'headbutting police officers' at NFL stadium (Daily Mail)