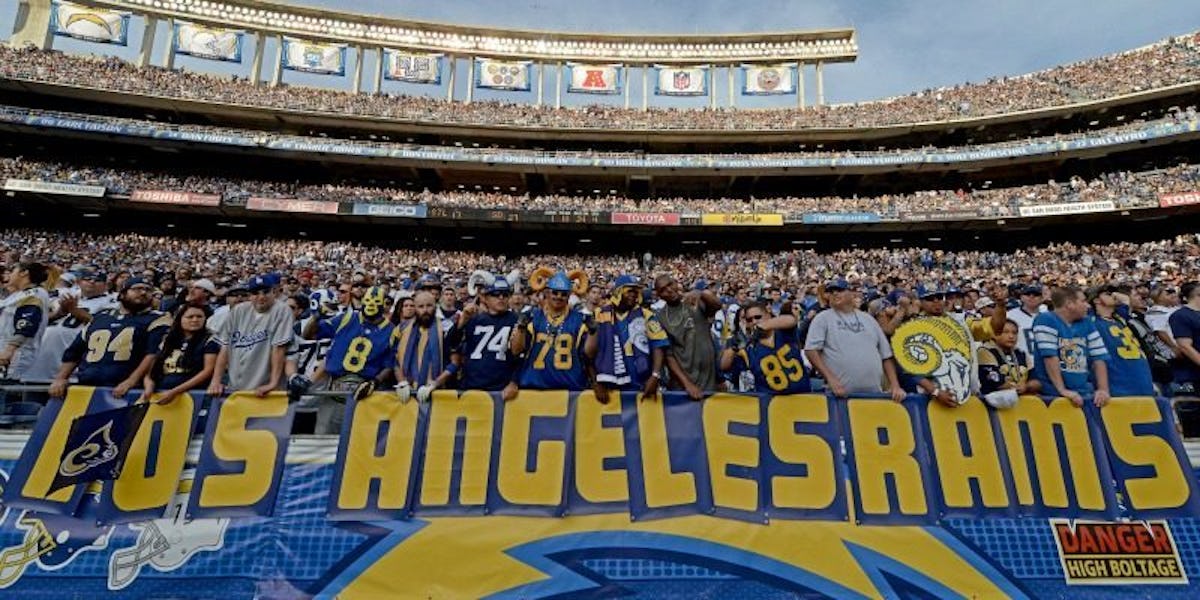 Welcome The Rams Back To LA With This Sexually-Suggestive Throwback Song (Video)
Getty Images
In case you're getting a late start this morning, the major news coming out of the NFL is the return of the St. Louis Rams to the city of Los Angeles.
And while this move has more storylines and emotions than your mama's favorite daytime soap opera, the only thing we all need to discuss right now is this ridiculous LA Rams team video from what appears to be the 1980s.
Now, we've seen teams from previous decades make music videos before, but the more you listen to "Ram IT," the more you'll start to pick up on the extremely sexually suggestive lyrics.
Here are a few choice lines from the, erm, pump-up song:
Ram it! Do you know how to ram it? Let's ram it! Ram it all day and ram it all night. The ladies agree, before they know it, they're ramming with me. I learned long ago to ram it just right, you can ram it all day and ram it all night. I like to ram it, as you can see, nobody likes ramming any more than me. I come from the end, looking for the sack, I don't stop coming until I put them on their back. The ramming is fun when you ram it with me. The guys call me 'Dick' instead of 'Dickerson.'
Are we still talking about football?
Citations: Rembert Explains the '80s: The L.A. Rams, 'Ram It' (Grantland)