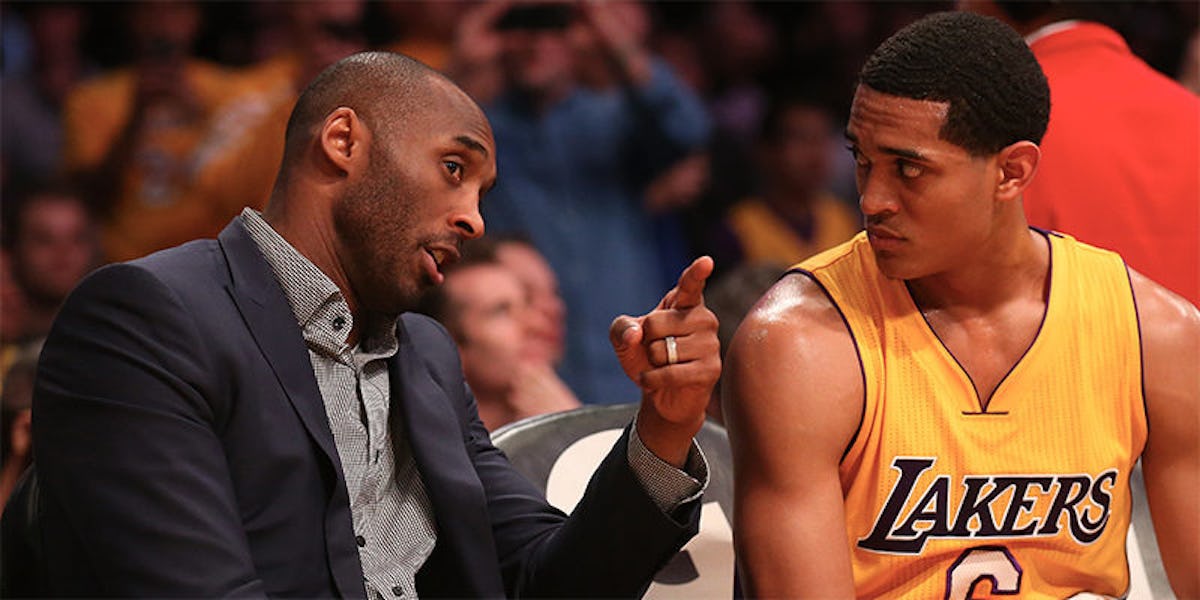 Kobe Bryant Told A Teammate To Stop Playing Like He's 'Light-Skinned'
Getty Images
When Los Angeles Laker Jordan Clarkson rose for a monster dunk on Sunday night, there was only one thing on his mind, and that one thing came from Kobe Bryant.
The sophomore guard was quoted by ESPN's Baxter Holmes as saying,
All I remember was Kobe telling me that I've been going to the hole like a light-skinned duded. So I've got to start doing it like a dark-skinned [dude].
The result was this super finish over Phoenix Suns center Alex Len.
And Clarkson is adamant that Kobe's -- uh -- motivational words guided him along the way. He reportedly said,
When I seen the lane opened up, that's all I remember.
If anything, the incident shows Kobe, despite currently missing action with a shoulder injury, can still affect games, no matter how unorthodox his tactic is.
As for Clarkson, the Lakers are unlikely to care what fuels him as long as that fuel continues to take him to the basket like that.
Citations: Kobe Bryant Told Jordan Clarkson To Stop Playing 'Like A Light-Skinned Dude' (Huffington Post)