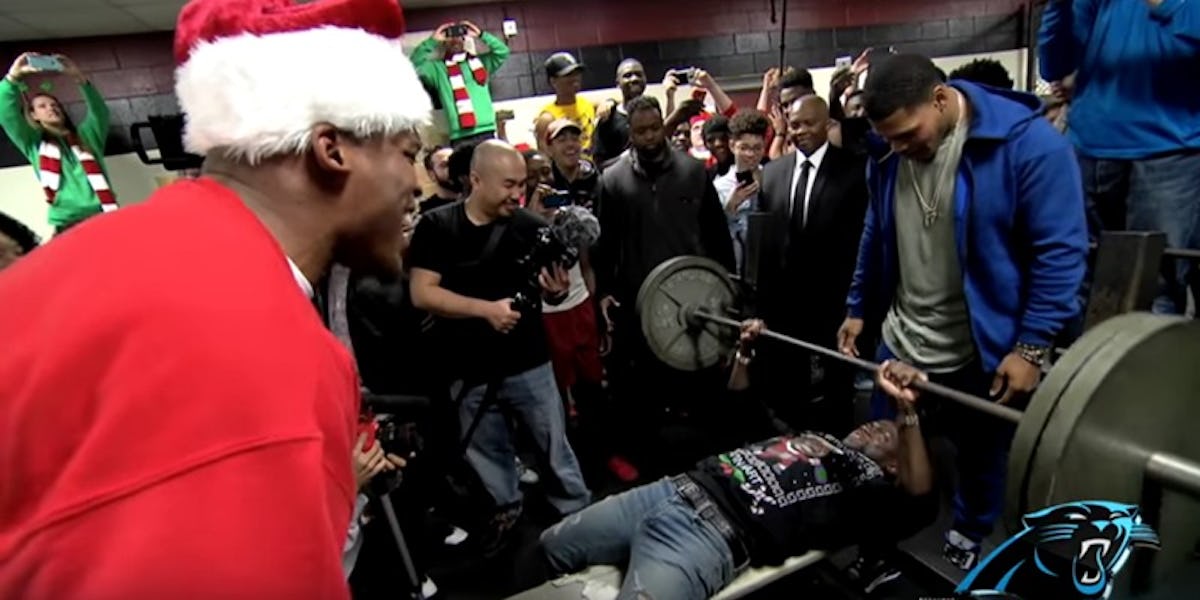 Kevin Hart Hit The Weight Room With Cam Newton During Charity Event (Video)
I don't know how, I just know Kevin Hart did.
With Hart in Charlotte, North Carolina to help out with Cam Newton's "Santa Cam's Surprise Sleigh" charity work, the 36-year-old comedian not only aided in handing out gifts at a local school, but he also had fun while doing it.
Hart, who presumably weighs no more than 150 pounds, took on the challenge of bench pressing 225 pounds.
It worked out for him, too, as he accomplished not one, not two, not three (OK, just three) reps.
Of course, he didn't go through the exercise without some words of wisdom.
Hart said,
Message to all little guys: You are only as small as your mind allows you to be.
Check out the video above too see the Panthers' quarterback cheer on Hart.
Citations: Cam Newton Cheers On Kevin Hart in Bench Press Challenge (Bleacher Report), Cam Newton Surprises Local Kids in 'Dabbing Santa' Sweater and a Red Fox Tail (Bleacher Report)