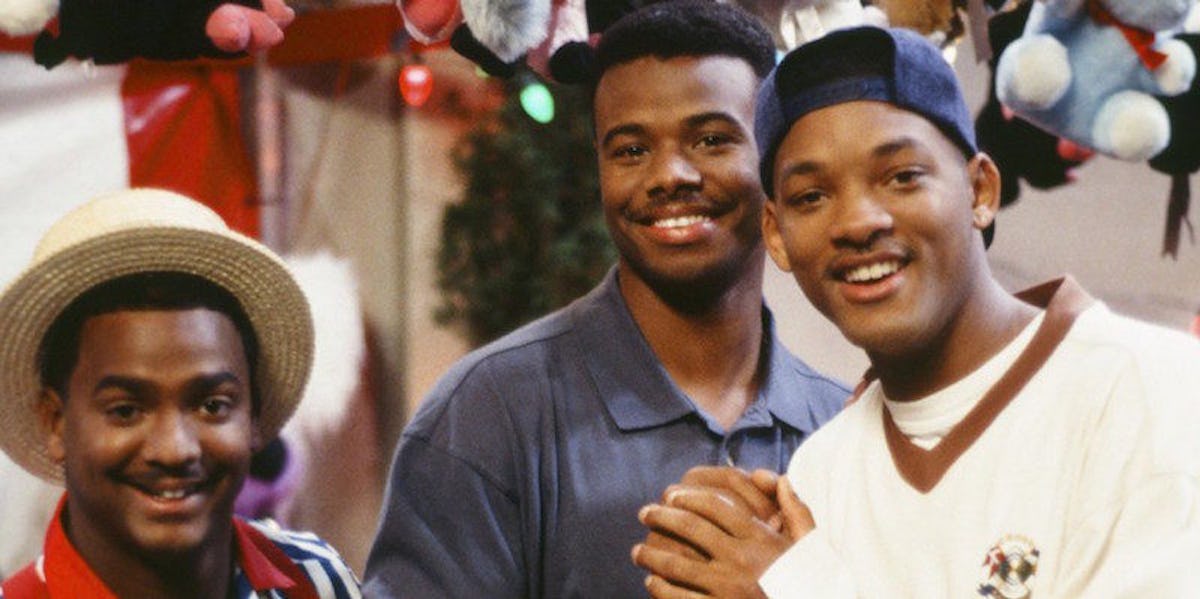 16 Times Ken Griffey Jr. Proved He Was The F*cking Man (Photos)
Warner Bros. Television
Tonight, at around 6 pm EST, Ken Griffey Jr.'s historic and swag-filled career will come full circle.
The man whose batting stance was imitated in living rooms across the world will finally take up his rightful place in Cooperstown, New York in the Baseball Hall of Fame.
You can endlessly wax poetic about Ken Griffey Jr.'s 22-year career, which includes 13 All-Star nods, an MVP Award and 10 Gold Gloves, but in order to really pay homage to The Kid, you have to look beyond the home runs, the incredible catches and even the iconic batting stance and swing.
You have to look at the radiant smile, the backwards hat and the dope signature shoe line. You have to acknowledge the fact Junior had as much influence off the field as he did patrolling centerfield.
So, in celebration of Ken Griffey Jr.'s impending Hall of Fame induction, check out 16 times he proved he was the f*cking man.
1. That time he dunked all over the competition at the 1992 Celebrity Slam Dunk Contest
2. When he pulled off an impeccable Willie Mays impersonation
3. That time he blew a bubble bigger than any human's head
4. That time Michael Jordan asked him for his autograph
5. When he routinely sent baseballs into the upper deck like he was flicking dirt off his shirt
6. That time his signature shoe line changed the sneaker game forever
7. That time he turned down Hilary Banks with zero cares
8. When he joined the 500 home run club as a member of the Cincinnati Reds
9. That time he showed A-Rod and Derek Jeter how it's done
10. When he was the subject of Japanese artwork
11. That time he kicked it with Macklemore on the sidelines of a Seahawks game.
12. When he had a Nintendo 64 game made in his honor
13. That time he jumped behind the camera to snap a few photos of his son playing football
14. When he took a picture with all of Jim Henson's Muppets
15. That time he used one of the first car phones in a BMW in the "Downtown" video
16. When Mr. Burns signed him to play for the Springfield Nuclear Power Plant softball team