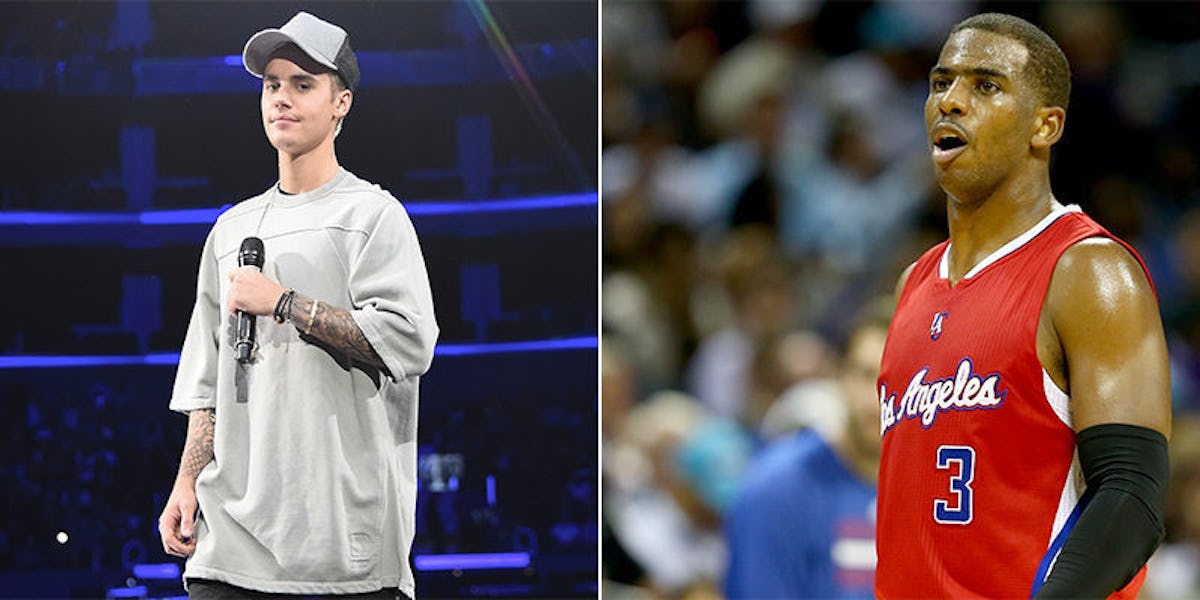 Justin Bieber Is Why CP3 Could Be The Highest-Voted NBA All-Star Ever
Getty Images
When Justin Bieber talks, his 73 million Twitter Beliebers listen.
So, when Biebs took to Twitter last night to proclaim his admiration for the Los Angeles Clippers' Chris Paul and advise the entire free world to vote the point guard into the upcoming NBA All-Star Game, he virtually guaranteed Paul's trip to Toronto.
Bieber's first tweet, calling on his fans to RT in order to send CP3 to February's game, garnered over 31,000 retweets.
Everyone RT this to get my man Chris Paul @cp3 into the All-Star game. #NBAVote @CP3 — Justin Bieber (@justinbieber) January 8, 2016
The Canadian artist's second tweet, which was just a general show of love for Chris Paul, was retweeted more than 23,000 times.
I got u bro. Best guy right here. Chris Paul. @CP3 #NBAVote — Justin Bieber (@justinbieber) January 8, 2016
Still not a Belieber? Last year, Justin Bieber urged fans to vote for Raptors guard Kyle Lowry to become an All-Star.
The result: Lowry passed Dwyane Wade in votes and became the Eastern Conference's starting shooting guard.
And in that case, Justin didn't even use the right hashtag. Just imagine how sh*t's about to pop off for Paul in the coming days and weeks.
Citations: Justin Bieber probably just made Chris Paul an all-star starter (Sporting News)