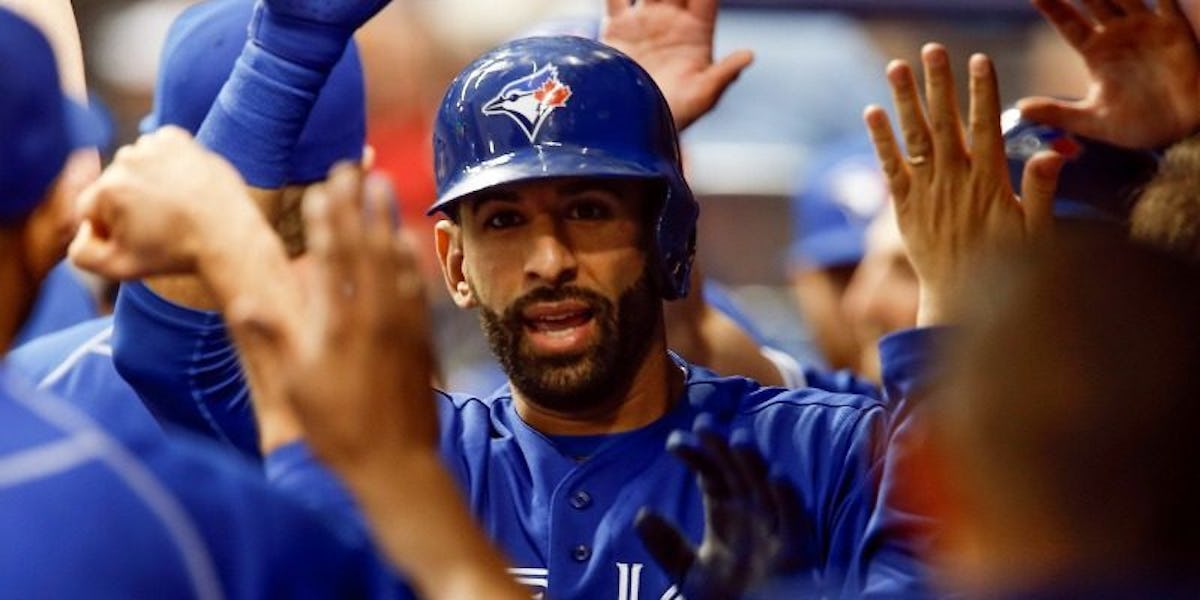 José Bautista Just Got Punched In The Face By A Texas Ranger
USA TODAY Sports
During Sunday's game between the Texas Rangers and Toronto Blue Jays, Blue Jays slugger José Bautista slid hard into second base, setting off a massive brawl in which Bautista got punched in the face by Rougned Odor.
Yeah, those sunglasses never had a chance once Odor connected with Bautista's chin. The incident occurred in the top of the eighth inning, with the Rangers holding to a slim one-run lead.
Now, I could go into some in-depth analysis of how Bautista should never drop his left arm like that when squaring up with an opponent, but it's much more entertaining to just keep watching the replay of Odor's haymaker punch on loop.
As you can see in the video above, despite getting absolutely rocked by Odor, Bautista didn't go down after the punch. I'm not sure if it was pride or shock, but you have to give José Bautista credit for looking more alert after the punch than he did before.
The fans at Texas's Globe Life Park in Arlington got a two-for-one deal Sunday: Come for the baseball, stay for the wrestling match.
Citations: Benches clear after Odor slugs Bautista (ESPN)