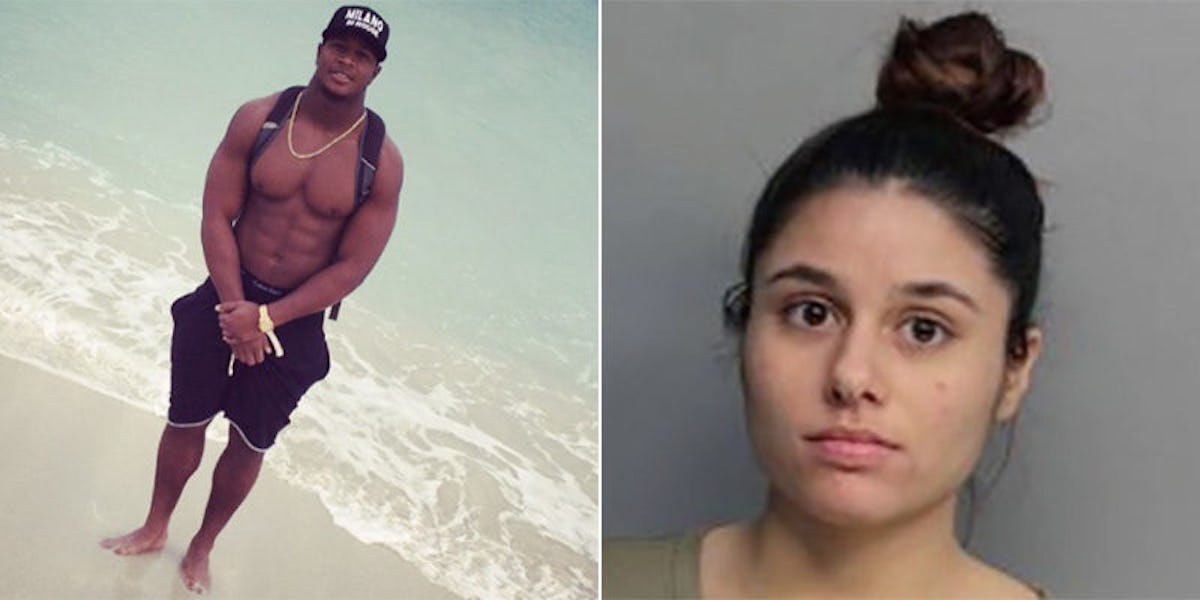 Pissed GF Pours Boiling Water On FIU Football Star's Head, Ending His Season
Instagram
Star tight end Jonnu Smith had been arguing with his girlfriend throughout the day about how much attention he was giving their relationship, police say.
At one point, when they were both in his Florida International University dorm room, his girlfriend had begun "feeling extremely emotional and stressed."
That's when she boiled a pot of water, walked over to Smith and poured it right on him, resulting in burns to his head, shoulder, arm and other areas.
And, as if that wasn't enough, she began smacking him.
That is all according to an account told to campus police by Mary Gaspar, who is five months pregnant with Smith's child. According to the Miami Herald, Gaspar's actions have ended Smith's senior football season.
The Herald reports the incident between Smith and Gaspar happened on Halloween night, and it now brings a nightmare scenario to the player's season.
Despite being one of the top tight ends in the country for a short time, Smith has been described as a player who was on the fringes of getting selected in the 2017 NFL Draft.
Some projections had him getting picked up near the end of the draft. Others, like CBS Sports, projected him to go undrafted.
So, in theory, the 232-pound, 6-foot, 3-inch prospect could have been well-served by more good performances to raise his draft stock.
That won't happen now, thanks to one very, very bad argument that ended up turning into a domestic violence case. Talk about bad luck.
Smith ends his collegiate career with 17 touchdowns and nearly 2,000 receiving yards to his name. Though he won't be on the football field anytime soon, the Herald reports that he has been seen on campus.
Gaspar, on the other hand, has been charged with aggravated battery. According to Sports Illustrated legal expert Michael McCann, she can face up to 15 years in prison if convicted.
Citations: Bro Bible, Miami Heralrd