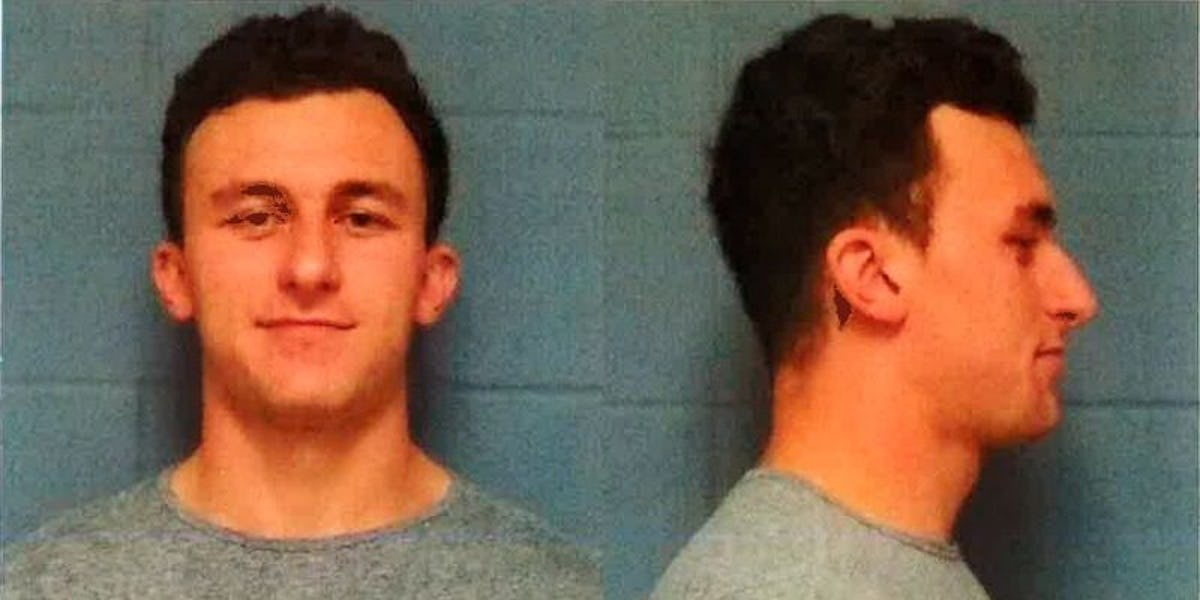 Johnny Manziel Listened To Drake In Weird Video Posted After His Mugshot
REUTERS
On Wednesday, embattled NFL quarterback Johnny Manziel turned himself in to authorities in response to the domestic violence charges he's currently facing.
Based on the mugshot he took, Manziel doesn't appear all that concerned with his current case, but I'm just going off the little smirk he displayed for the cameras.
After being booked, Manziel was released on bond. And at some point in between taking the above mugshot and this morning, Johnny Manziel and his family shot a very bizarre video in which the entire family appears to be chilling to Drake's new album, Views.
The video was posted to the Instagram account of Meri-Margaret Manziel, Johnny's sister.
I'm not sure this is how my family and I would kick it just hours after I was booked on domestic violence charges.
According to reports, Manziel is facing a Class A misdemeanor for allegedly assaulting his ex-girlfriend back in January.
Manziel could reportedly face up to a year of jail time and a $4,000 fine for his alleged actions.
Speaking on the allegations, Manziel's lead attorney, Jim Darnell, reportedly said,
We certainly respect the decision of the grand jury but of course they only hear part of the case: What the DA chooses to share with them. We don't know what that was. Johnny will certainly plead 'not guilty' and we believe the evidence will support that plea. Out of respect for Ms. [Colleen] Crowley, we will not try the case in the press. We do, however, believe that Johnny will be acquitted at the conclusion of the case.
This dude will never get it, will he?
Citations: Former NFL Quarterback Johnny Manziel Booked in Domestic Violence Case (ABC News)