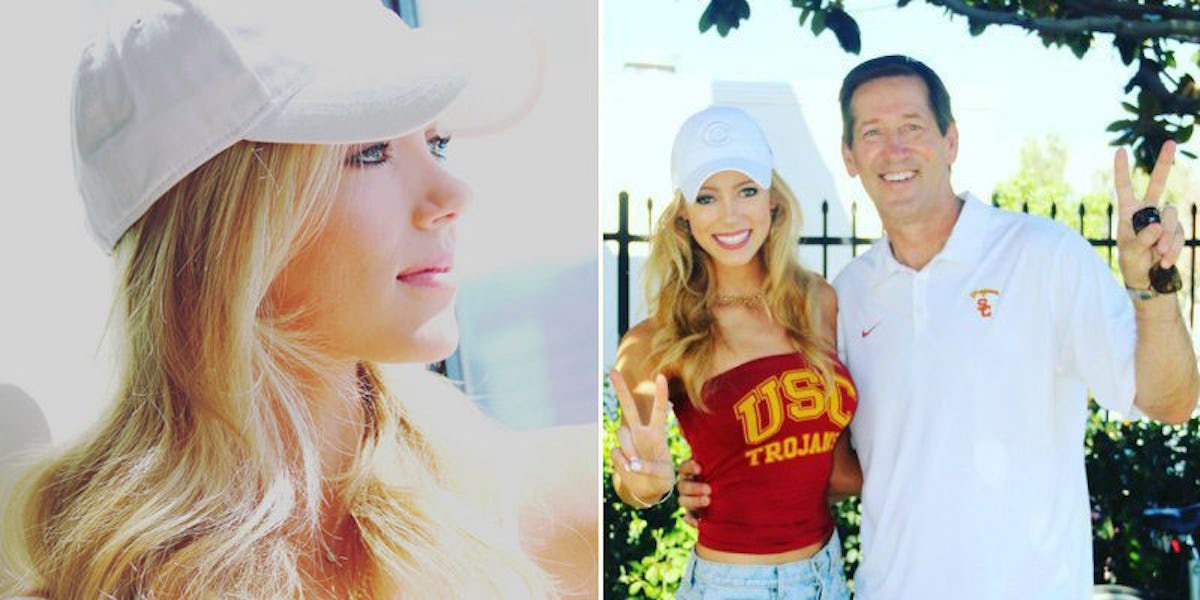 The Rumored New Head Coach Of The Knicks Has A Smoking Hot Daughter
Instagram
Wednesday evening, Howard Beck tweeted the New York Knicks are going to hire former Phoenix Suns head coach Jeff Hornacek for their head coach position.
In the immediate aftermath of the announcement, there were plenty of articles analyzing whether or not Hornacek is a good fit in New York.
Can he run the triangle offense? What is Phil Jackson thinking with this hire? Can Hornacek really lead the Knicks back to the glory days?
Those are all relevant questions, of course, but the main talking point today, considering the Knicks aren't in the playoffs and the Western Conference Finals are on a break until Sunday, is the smoking hot daughter of the rumored new head coach, Abby Hornacek.
And lest you think Abby Hornacek is just another gorgeous blonde, she reportedly has quite the sports career of her own. I doubt Knicks fans will be booing the latest team acquisition.
The rumored head coach of the New York Knicks, Jeff Hornacek, has a smoking hot daughter, Abby.
But this gorgeous blonde bombshell isn't just another pretty sorority girl.
According to reports, Abby Horancek graduated from the University of Southern California with a degree in broadcast journalism.
While at USC, Abby reportedly participated on the volleyball team.
Apparently, she's currently plying her craft at Fox Sports San Diego.
In 2015, Abby Hornacek reportedly worked with the NBA Summer League.
The daughter of the rumored next Knicks head coach also finished third in the 2014 Miss Arizona contest.
It looks like Jeff Hornacek raised his daughter to kick butt on the sidelines and the court.
If Jeff Hornacek is indeed heading to New York for the 2016-17 NBA season, Knicks fans are going to hope to see Abby at more than a few games.
Citations: Mett Jeff Hornacek's Daughter — Abby (Busted Coverage)