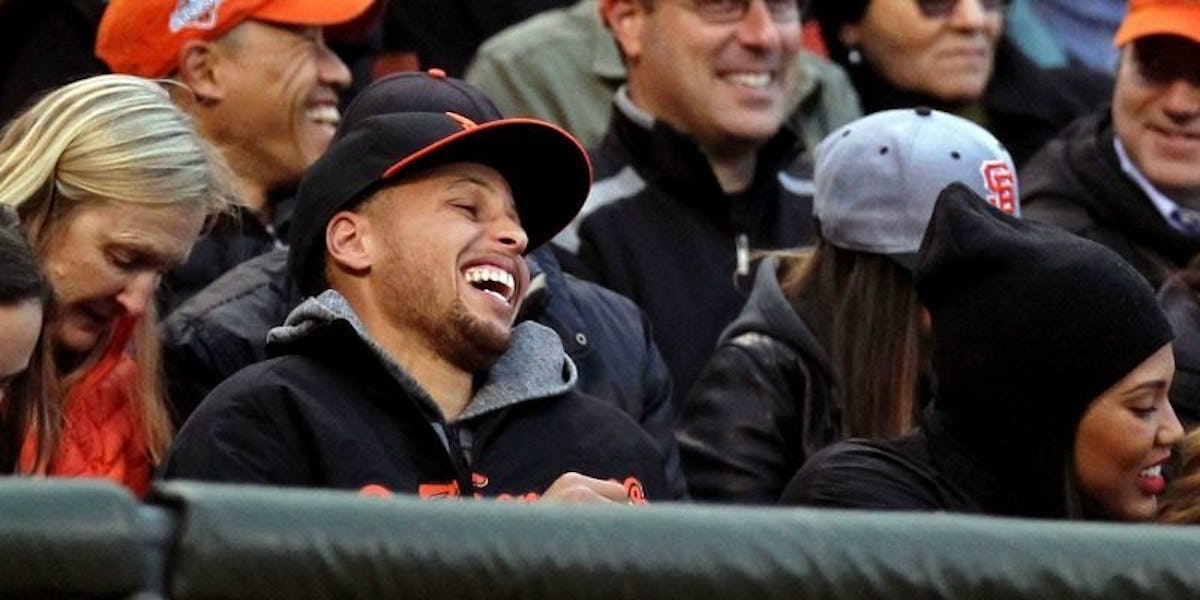 SF Giants Fan's Girlfriend Can't Hide Her Shame When He Gets Them Ejected
USA TODAY Sports-Lance Iversen
During Monday night's Diamondbacks-Giants game, one fan's eagerness to snag a baseball ended with a stadium ejection and the most embarrassed girlfriend in America.
As you can see in the video below, this Giants fan lost his head for a brief moment when he reached over the railing and grabbed a live ball, and it appears his girlfriend wanted nothing more than to be swallowed up by the ground afterward.
He's all, "I don't know what I was thinking, baby," and she's like, "Please, don't act like you know me right now."
It's clear this woman feared everyone saw her soon-to-be-ex boyfriend's stupidity, and judging by Twitter, she's right.
I think it's safe to say more than a handful of people tuned into last night's Diamondbacks-Giants game...
...meaning there were many who saw this guy f*ck it up for him and his date on live television.
I mean, how badly did this dude need to take home a baseball at the end of the night?
She should've questioned his motives as soon as he tried to leave the house with a baseball glove.
I'm not sure if this fan's girlfriend has any "respect" for him at the start of this day.
Let this be a lesson, kids: Never interfere with the field of play, in baseball or in dating.