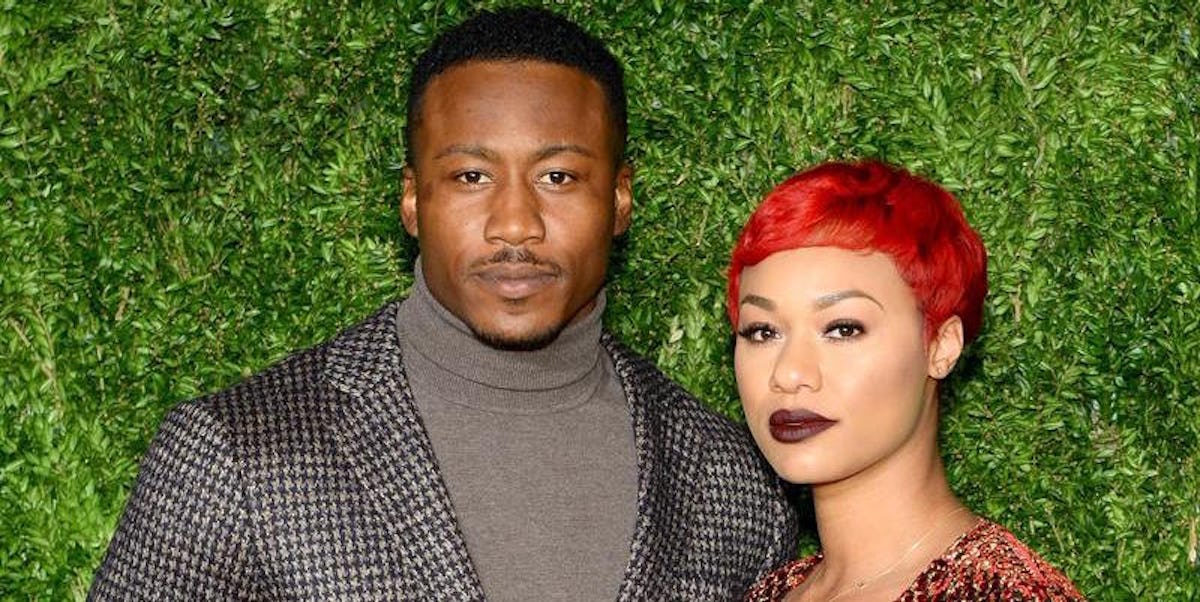 Shots Fired: Giants DE Accused Brandon Marshall Of Cheating On His Wife
Getty Images
Thanks to a second-half comeback yesterday, the New York Jets defeated the New York Giants for the first time since 1993.
The action on the field was heated from the start as these two teams share a home stadium, but things got really chippy when Giants defensive end Cullen Jenkins and Jets wide receiver Brandon Marshall got into a scuffle right before halftime.
On the surface, the conflict appeared to be nothing more than two rivals getting in a few extra shots before the break, but according to Marshall, it was much more than that.
Jenkins apparently started talking smack about Marshall's girl, not realizing Marshall is actually married.
Following his team's win, Marshall said,
I think there are some things that are off limits. I believe in trash talk. Some guys get up for that. But some things are off limits. [Jenkins] made a comment about... he said, 'My girl.' He didn't know I was married.
Marshall also revealed Jenkins apologized to him after discovering Marshall was married.
The Jets wideout added,
The cool thing is, he didn't know I was married, and we talked it through, and he said he didn't mean to do it. He thought maybe I had four or five girls or something. [I'm] happily married, to one woman, my wife, Michi Marshall. And I will fight to the end for her.
All's well that ends well, right?
Citations: Brandon Marshall: Trash talk crossed line, but apology accepted (ESPN)