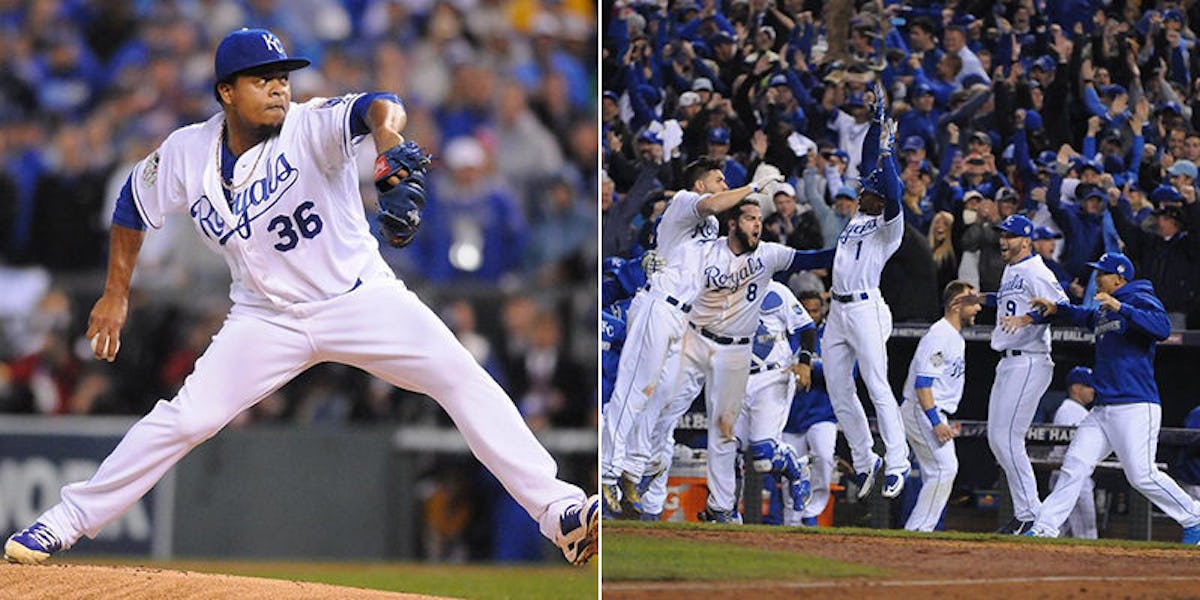 Royals Pitcher May Have Learned His Dad Died Minutes Before World Series
If last night's World Series opener between the Kansas City Royals and New York Mets is any indication of how this series is going to play out, then we're in for one hell of a finish to the Major League Baseball season.
But lost among the Royals' dramatic 14-inning win was news that Kansas City starting pitcher Edinson Volquez reportedly found out about his father died shortly before he was set to take the mound.
According to a Volquez family source, 63-year-old Daniel Volquez died in the Dominican Republic on Tuesday as a result of complications stemming from heart disease.
However, Royals manager Ned Yost claimed the Volquez family contacted the team and asked the team not to inform Edinson about his dad until after Game 1.
Yost said,
We found out about an hour before, and we said, 'What do you want us to do?' And the family said, 'We don't want you to tell him. We want him to pitch this game.' We said, 'If that's what you want, we'll do exactly what you want.'
Volquez pitched six innings in Game 1, surrendering three runs and six hits.
While it appears to be something of a mystery as to when Volquez found out about his father, the pain he's going through now is most definitely not in question.
Citations: Source: Edinson Volquez learned of father's death before starting Game 1 (ESPN)