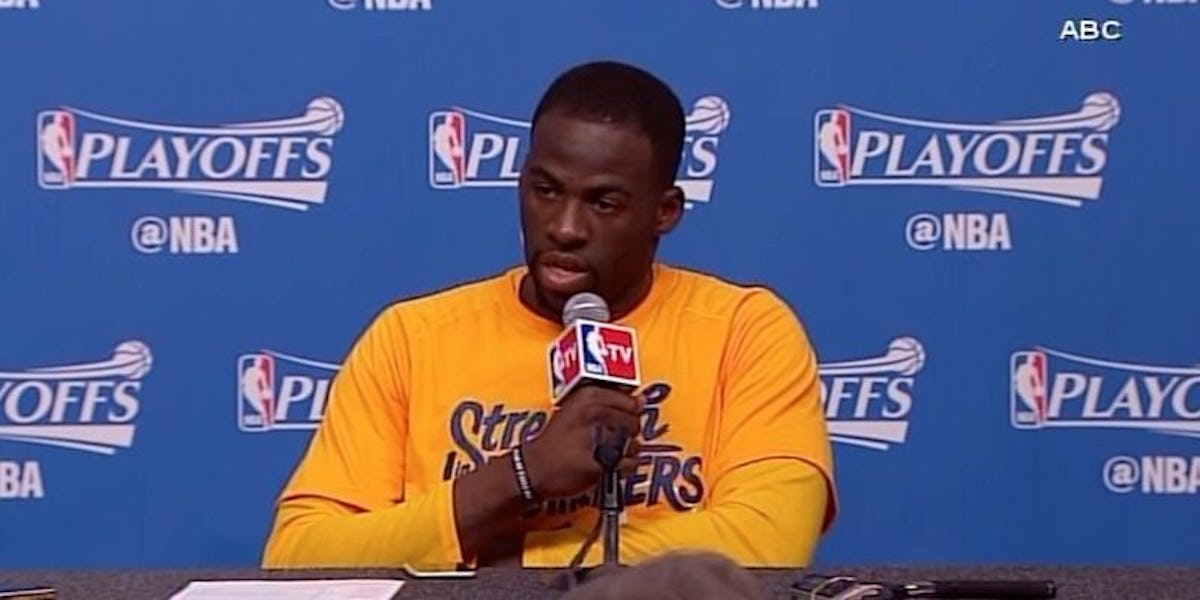 Golden State Player Blasts Reporter For Question About Houston Floods
YouTube
If you haven't been paying attention, the city of Houston has literally been under water in recent weeks due to massive floods.
Heaping more misery on the city is the fact the Golden State Warriors currently hold a 3-1 series lead against the Houston Rockets, despite the Warriors being without star Steph Curry for large portions of the series.
Following the Warriors' Game 4 win over the Rockets in Houston on Sunday, Golden State's Draymond Green was asked a rather confusing question about his team's performance in correlation with the Houston floods.
Green, as you can hear in the video above, wasn't happy to hear such a ridiculous line of questioning. It appears this same reporter attempted to goat Green into answering a similar question in practice, and Green wasn't having it then, either.
In response to the reporter's bizarre prompt, Green said,
I feel like... you're trying to get a controversial statement out of me, but you're not, because I feel sorry for the people of Houston. People are losing their homes, losing their cars, losing their lives, losing loved ones.
Green continued to go off on the reporter, and rightfully so. Whatever this guy was attempting to get the Warriors' big man to say, Green wasn't having any of it.
Citations: GREEN ON FLOODS (YouTube)