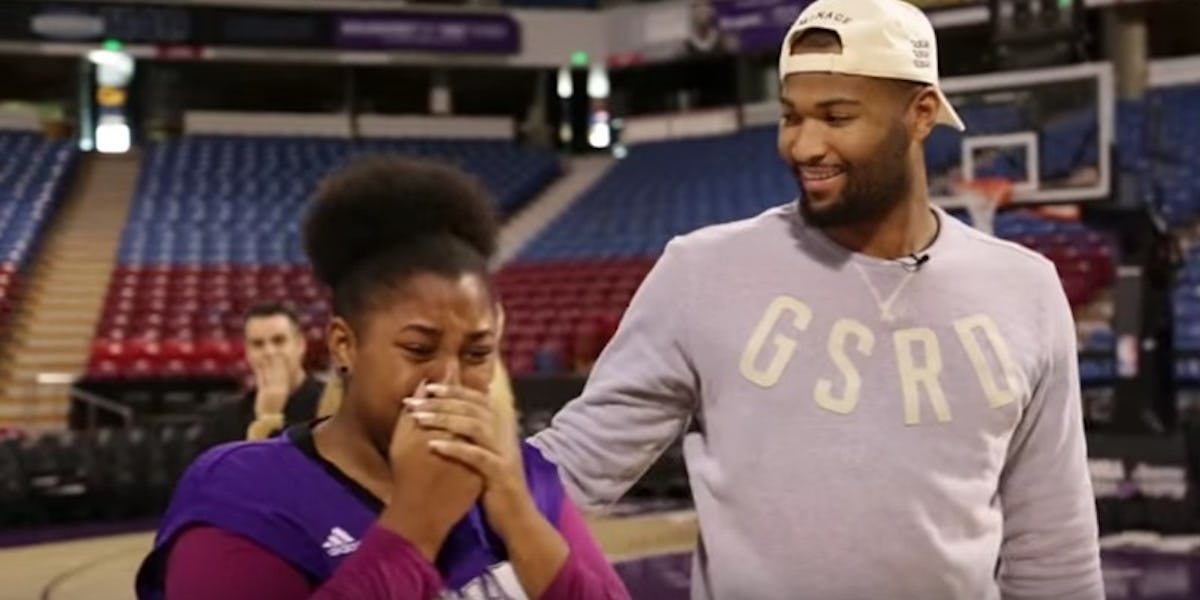 NBA Star 'Boogie' Cousins Brings Family To Tears With An Amazing Gift (Video)
Some people love him, some people hate him, but no one can knock DeMarcus "Boogie" Cousins for this.
The Sacramento Kings basketball star brought one local family to tears when he gave it a brand-new car.
The All-Star center presented the amazing gift at Sacramento's Sleep Train Arena as part of the Kings' Season of Doing Good.
Safe to say, the good has been done. Check out the great video above.
Citations: Kings Launch Season of Doing Good (NBA.com)