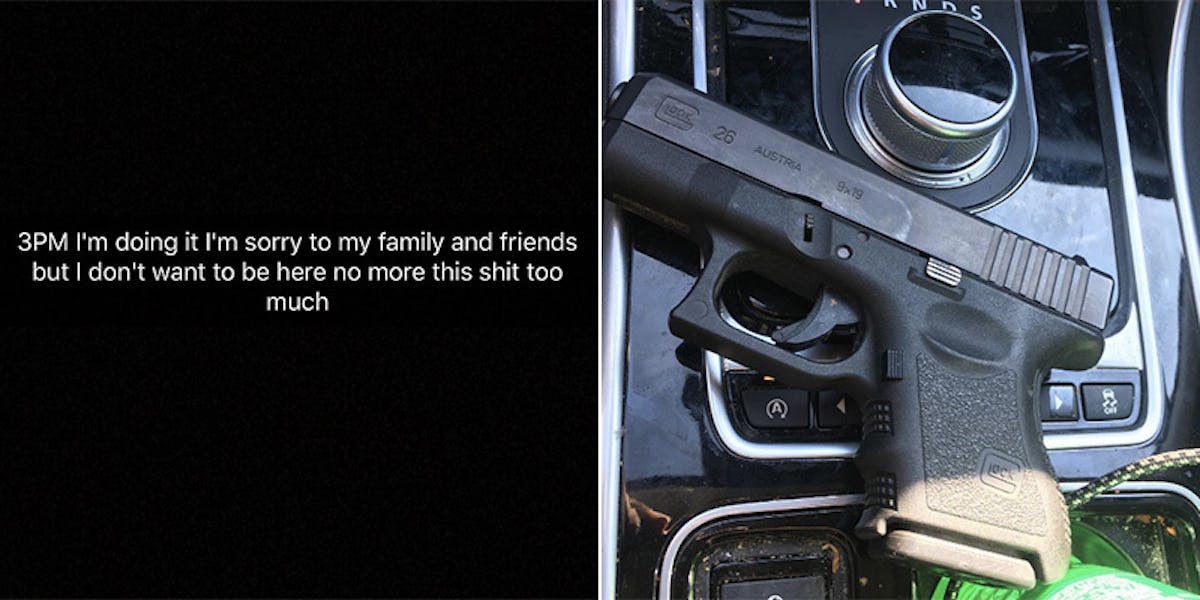 Boxer Counts Down To Suicide In Eerie Instagram Posts: '3PM I'm Doing It'
Instagram/Adrien Broner
Today is the day, boxer Adrien Broner has promised, in a series of chilling Instagram posts.
The trio of photos uploaded by the 27-year-old implied that he was ready to take his own life, with the first promising "change" and the second asserting he doesn't "want to be here no more."
The third Instagram photo uploaded was the most eerie. The professional boxer posted a picture of a pistol inside what appears to be his luxury Jaguar vehicle.
Friends of the WBA super lightweight champion are becoming deeply concerned, according to TMZ.
"Several" of the boxer's friends are said to be worried about Broner, while at least one friend has called the police for help. TMZ's own attempts to get in contact with Broner were unsuccessful.
Broner's posts on Tuesday continue the boxer's trend of posting contemplative thoughts on Instagram over the past week. Before posting his most recent (and, clearly, most concerning) message, the Cincinnati native had been captioning photos with messages that harped on the question of who he should trust.
Broner began his pro career back in 2008 at the age of 18. He has since won titles on nine different occasions, most recently in October 2015. His last competitive appearance in the ring came in April for a match against British opponent Ashley Theophane, which he won.
At the time, he indicated he had personal issues he was dealing with, saying,
As you know, I've been going through a lot and for me to come in here and bottle everything up and do what I did, I want to give myself a pat on the back... I stayed focused. I knew I had everything to lose and he had everything to gain.
There's no word on whether police have come in contact with him following his social media posts.