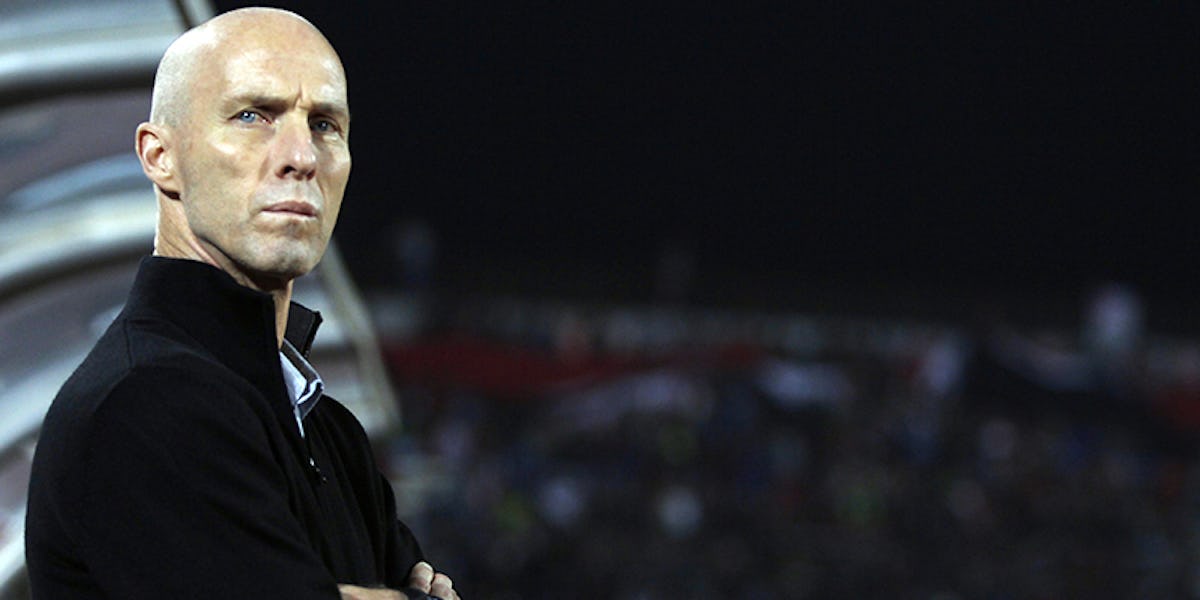 Bob Bradley Becomes First American Head Soccer Coach In The Premier League
REUTERS
From the fields of Essex County to the big time in Britain, Bob Bradley has finally done it.
On Monday morning, the Montclair-born coach officially earned the head job at Swansea City of the English Premier League. In the process, the New Jersey soccer legend made history and broke a longstanding barrier: He's the first American coach ever to manage one of Europe's top leagues.
The news was reported by Sports Illustrated's Grant Wahl.
Prior to this day, no American had ever landed a head coaching job in England's Premier League, Germany's Bundesliga, Italy's Serie A, Spain's La Liga or France's Ligue 1.
Bob Bradley's appointment at Swansea City is now the greatest achievement in the career of a guy whose record in New Jersey is well known. But the story is still worth retelling.
Before becoming a goal scorer at Princeton University, Bradley was a winger at West Essex High School in Caldwell.
After earning his Ivy League degree, Bradley got a "regular" job for a year, taking up a tiring role at Proctor & Gamble. He told the Daily News,
It was a frustrating year, no two ways about it.
He's been a coach every year of his life ever since. At 23, he became the head coach at Ohio University while getting his masters.
At 26, he became the head coach at Princeton, where he would eventually lead the school to its only final four appearance ever.
While at Princeton, his son, Michael, was born. Today, both of them, father and son, are part of the long list of Garden State greats. If you're an NJ soccer fan, you will know the names and why they're on that list.
Michael is there for his international exploits as a midfielder, most notably in Rome. Carli Lloyd is there for her run at Rutgers and her Golden Ball performance at the World Cup. Tim Howard is there for going from North Brunswick High School to Manchester United and beyond.
The list goes on and on, and some of them don't even need their first names mentioned — Ramos, Reyna, Rampone, Rossi — and then there's Bob Bradley.
Besides the MLS titles, the years as US Soccer coach, his job in Egypt and his recent exploits in Norway and France, there's now this, the big one: coaching in the English Premier League.
Citations: Love of soccer runs in the family for U.S. World Cup coach Bob Bradley and midfielder Michael (New York Daily News), Bob Bradley Biography (US Soccer)