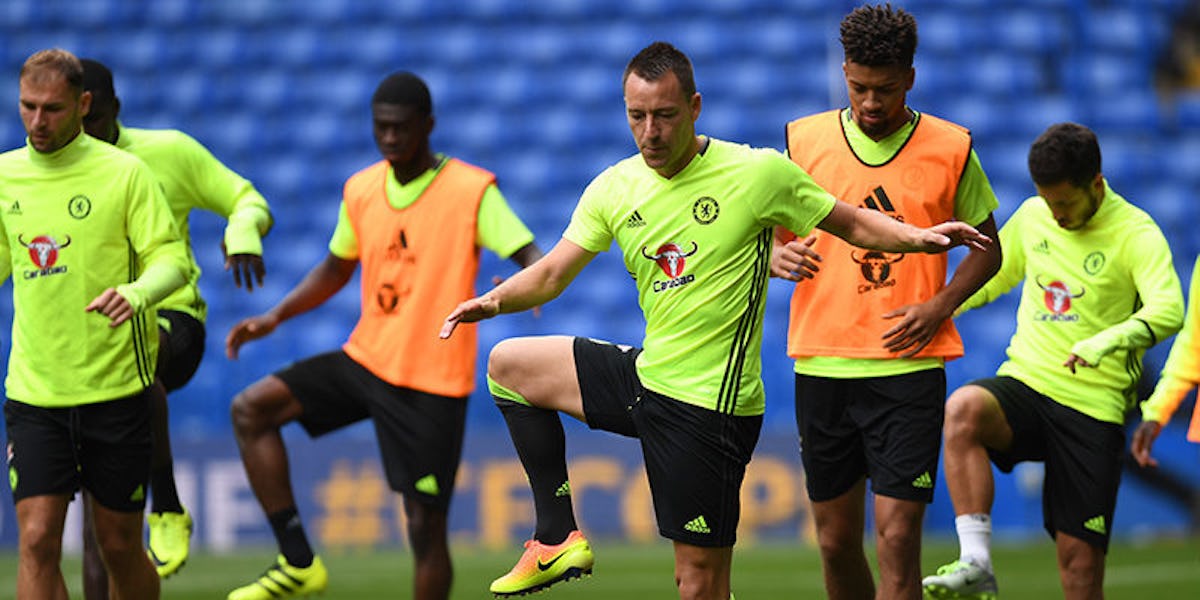 Pro Soccer Coach's Leaked Workout Reveals Trick To Building Your Stamina
REUTERS
Have you ever wondered how the world's top soccer players increase their stamina?
Well, to answer that question, you'd have to look at the best, and reporter Miguel Delaney did just that.
While reporting on the infamously intense training sessions held by new Chelsea manager Antonio Conte, Delaney discovered a few specifics to just one of the drills the coach uses to up his players' stamina.
The drill requires players to run 100 meters within 20 seconds, resting for 20 seconds and repeating for seven minutes, then run 75 meters within 15 seconds, resting for 15 seconds and repeating for seven minutes and then run 50 meters within 10 seconds, resting for 10 seconds and repeating for seven minutes.
There's no question that soccer players are already some of the fittest athletes you know, but Conte takes things to another level. As Delaney mentions, he wants his players to "sweat blood and eat grass," and drills like this show he's not playing around.
Even for a former player, like ex-Liverpool midfielder Don Hutchison, the drill can feel like hell.
After trying out the exercise, Hutchison told ESPN FC,
When I set off for the first one, I thought 'not too bad,' then I had 20 seconds' rest, went again and, after four or five, I could feel my chest pumping and all of a sudden I could feel the lactic acid creeping into in my calf muscles and my hamstring and my quads... that was tough.
Right. So if you're a regular Joe-shmoe, you might want to think twice about trying to handle a training session like one of Antonio Conte's players'. That is, if you care about your lungs.
Otherwise, go right ahead and see whether this trick helps you improve your stamina as much as it does for some of the best soccer players in the world.
Citations: What's it like to train as a Chelsea player? Inside Conte's fitness regime (ESPN FC)