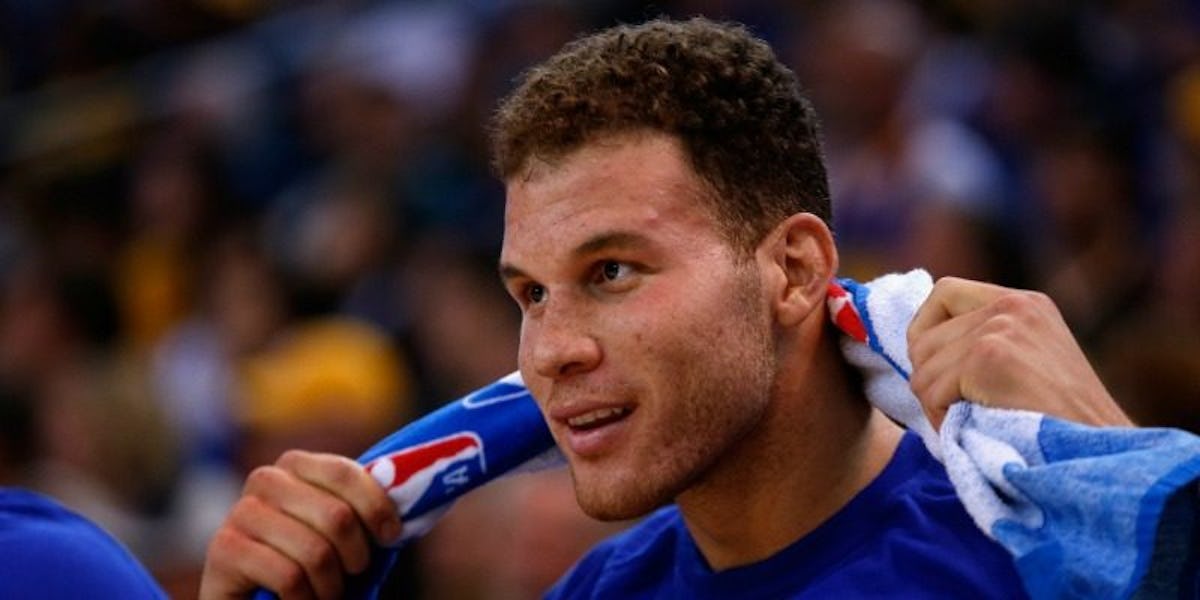 Is This The Guy Who Received The Punch That Broke Blake Griffin's Hand?
Getty Images
No one is officially sure how Los Angeles Clippers star Blake Griffin broke his hand.
But a little while ago, ESPN "SportsCenter" anchor Michael Eaves tweeted Griffin suffered the injury as a result of punching a member of the Clippers' equipment staff. Eaves also provided the alleged details of where the incident occurred.
#Clippers forward Blake Griffin injured his right hand after hitting a member of the team's equipment staff during an argument in Toronto — Michael Eaves (@michaeleaves) January 26, 2016
The altercation started in a restaurant. It proceeded outside where Griffin hit the equipment staffer multiple times. #Clippers — Michael Eaves (@michaeleaves) January 26, 2016
It seems Twitter has a solid theory on which member of the Clips' equipment staff Griffin hit.
I'm willing to bet this was the member of the #Clippers training staff... #BlakeGriffin pic.twitter.com/nCG0W7LhAv — Bradley Gelber (@BradleyGelber) January 26, 2016
Naturally, Twitter also came in heavy with the jokes...
Kia is Spanish for "Assault the hell out of people" #Clippers #BlakeGriffin — Dalton Schafer™ (@daltonschafer) January 26, 2016
...because, as you can clearly see, Griffin is twice the size of the dude he allegedly punched.
Blake Griffin please make your way to detention. We do not allow the bullying of towel boys in the Nba. #BlakeGriffin #stopbullying — Jared Puckett (@jpuke) January 26, 2016
But, this dude has a point. Griffin's situation is definitely not as bad as Amar'e Stoudemire busting his hand on a fire extinguisher.
At least #BlakeGriffin is getting into fights w actual human beings. Amare got into a fight w a fire extinguisher and missed playoff games — Jeff Cerulli (@JeffCerulli) January 26, 2016
This guy probably has the most rational assessment of the overall situation.
Lesson of the day: don't punch your athletic trainer. 1) you'll break your hand, and 2) they probably won't help you fix it. #BlakeGriffin — Austin Usery (@AustinUsery) January 26, 2016
These are definitely the shenanigans that can occur when you embarrass a man on live television.
Citations: Blake Griffin Reportedly Broke Right Hand While Hitting Member of Clippers Equipment Staff (UPDATE) (Complex)