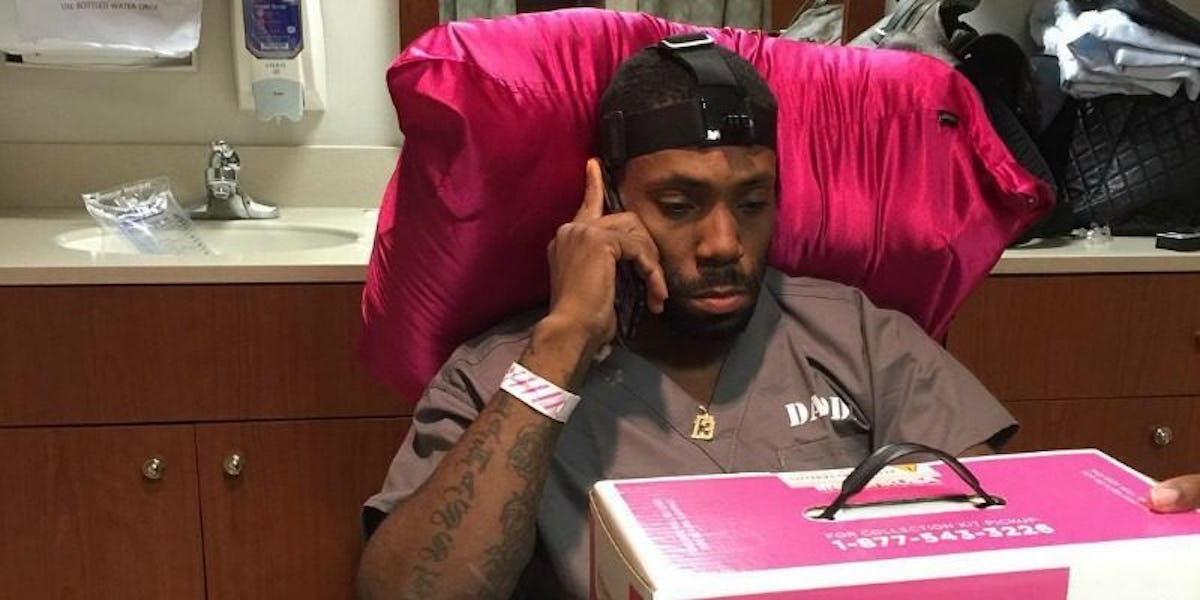 NFL Star Defies Science, Has 11th And 12th Kid After Getting A Vasectomy
In what can only be described as a modern medical marvel, 10-year NFL veteran defensive back Antonio Cromartie just welcomed his 11th and 12th kid into this world, despite getting his wife pregnant after having a vasectomy.
Cromartie's wife, Terricka, gave birth to twins, Jynx Revell-Antonio Cromartie and J'adore Nayvi Cromartie, on Mother's Day, and while the couple appears overjoyed at bringing two new babies into this world, you have to think they're also wondering how this is scientifically possible.
According to reports, 32-year-old Cromartie now has 12 kids by eight different women.
When Antonio and Terricka announced in February they were expecting, even she appeared unable to hide her surprise, reportedly saying,
I really thought I was dreaming, even after, I was just in total disbelief.
Speaking on her decision to go public with the news, Terricka reportedly said,
To be honest, I've gone back and forth about if I wanted to share the news or not. All my children are blessings, and all of Antonio's children are blessings, for that matter. It was made to seem that my children weren't a blessing because they were categorized by a number, and for that reason and that reason alone, I hid both of my [first two] pregnancies with my husband, just so I could enjoy them with those who were really happy for me.
In case you were wondering -- because I know I was -- it looks like in rare cases it is possible for a man to impregnate a woman after undergoing a vasectomy.
Citations: Antonio Cromartie welcomes kids 11 and 12 after vasectomy (Page Six)