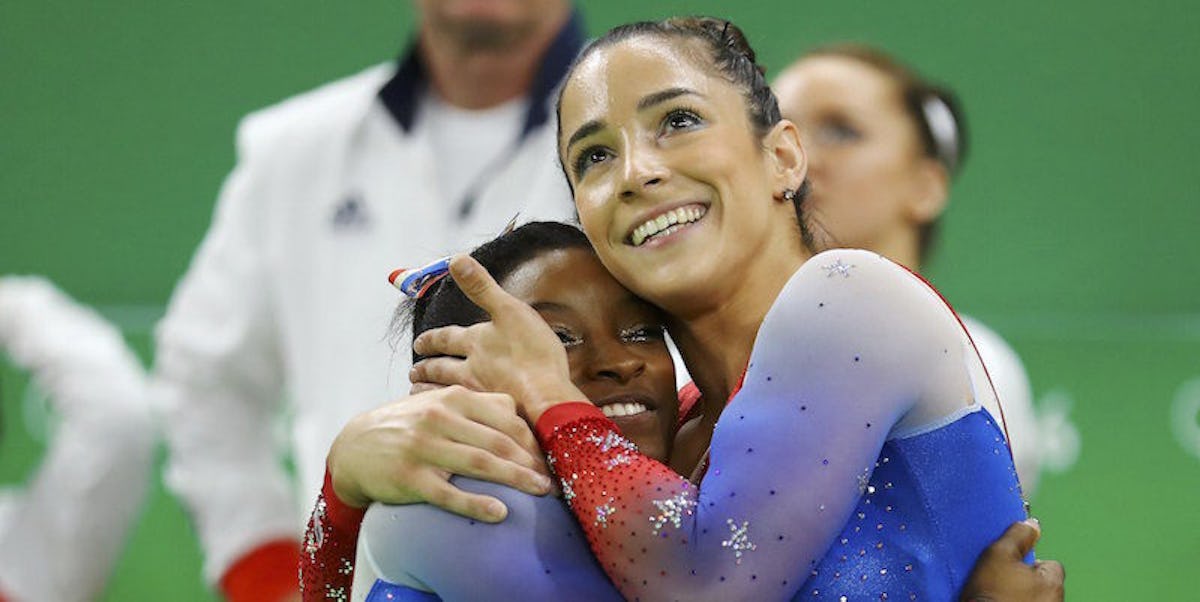 Aly Raisman Wins Silver At The Olympics Again And Immediately Breaks Her Prize
REUTERS
Aly Raisman made Alexandras everywhere proud when she won silver in the gymnastics floor finals in Rio on Tuesday afternoon.
She had a remarkable routine with very minor mistakes (and some might say the judges gave her an unfairly low score on execution), coming second only to the near-unbeatable Simone Biles.
Just for old time's sake let's take yet another look at Raisman's flying first pass:
And since we've done that, we might as well watch Biles do the pass literally named after her.
So America again took the gold and silver in gymnastics with Biles and Raisman, respectively. If you weren't already sure by now, these women are true champions.
Biles broke records, becoming the first American female gymnast to win four gold medals in a single Olympic Games.
But even champions make mistakes. For some gymnasts, it's a hop on a landing. For Raisman, it's breaking her Rio Olympics prize moments after getting it.
Instead of flowers this year, Rio officials are giving winners these little colorful sculptures up on the medal stands. CNN claims they're medal holders. I say you can choose your own destiny with these 3D-printed Rio logos.
Immediately after the American national anthem played and Raisman walked off the medal podium with her fellow winners, her Rio statuette was in pieces.
It's unclear if it's detachable or not, but it's definitely clear that Raisman's Rio prize was in at least two pieces after the medal ceremony. She was definitely concerned.
It all started alright, with Raisman happily putting her arm around Biles.
But then, Raisman realized something was up.
Biles looked over to see what was up.
Disaster struck. The statue was in two pieces.
Biles took a closer look at her own Rio Olympics statue.
Biles figured something out!
Raisman got serious with her repairs.
Raisman fixed her Rio statue and walked out a winner.
Congratulations, Raisman and Biles, on more than just your medals.
You faced a serious challenge with that statue break.
And you overcame it like champions.
Citations: Good Housekeeping, CNN, ABC