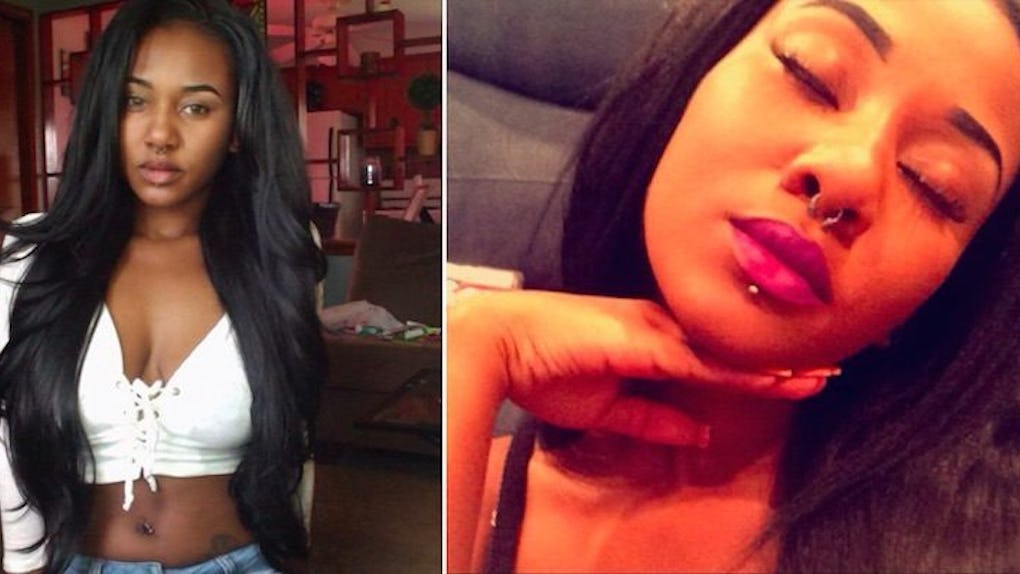 Twitter
Zola's Viral Stripping Story Might Actually Make It To The Big Screen
You KNOW with all that money Zola is bound to make from her fame, she's gonna get that pool in Florida she always wanted.
In an interview on TMZ Live, America's newest action hero/strong female protagonist, Zola, said she has been getting contacted nonstop by different media companies trying to get a cut of her 140+ tweet epic tale that went viral on Twitter earlier this week.
Zola said representatives from VICE, MTV, WME and some other independent filmma storykers have reached out to her in the hopes of getting her recently copyrighted story on film, made into a full book, written out as a short-story series or even potentially produced as a TV show.
She said she is also working on trademarking some of her classic phrases like "hoeism" and "pussy is worth thousands" to make into beanies, buttons or other merch you can purchase.
Since the story went viral, the authenticity of Zola's tweets has been consistently questioned by several people who have read her recap of the events.
It was also notably called out by "white bitch" Jess, who allegedly told TMZ today that it was Zola who was actually doing the "trapping" and not her.
Zola answered these allegations by saying the story was 100 percent real, but she couldn't blame Jess for lying and saying the story was faked because it painted Jess in such a terrible light.
By the way, Zola proved once again she isn't one to be messed with.
STRIPPER?!?! TMZ, who are you kidding? Zola is a cultural zeitgeist on par with the GEICO Gecko and President Obama.
On a happier note, Zola mentioned she married the guy from the story, and the couple is expecting their first child soon.
Mazal Tov!
Citations: ZOLA THE STRIPPER HOLLYWOODS KNOCKIN AT MY DOOR (TMZ)