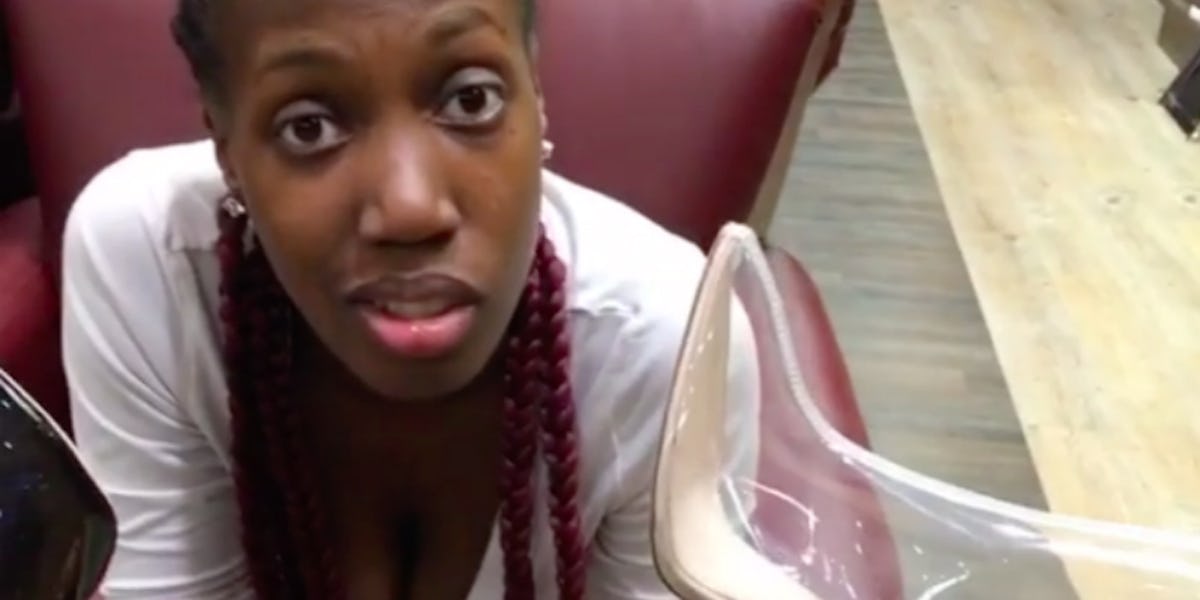 Woman Savagely Roasts Friend To Convince Her NOT To Buy See-Through Shoes
Instagram
When you're friends with a comedian, then you kind of already know you're signing up for a friendship that includes being roasted on the regular.
Twenty-four-year-old Jessica Moore, a comedian from Baltimore, recently took her friend Nicole Brown shoe shopping for her birthday.
However, she wasn't going to let her friend get away with actually buying the shoes she was thinking of buying... for obvious reasons.
The shoes, which are called "perspex boots," are very popular on Instagram (and also so ridiculous).
Like, whose toes are so perfectly pedicured that they can pull off this look on repeat?
Moore properly defined this fashion trend as "fishbowl shoes" and says anyone who wears them would look like a "science experiment."
We guess it's a... good way to show off your ankle tattoos...
Moore asked her friend if she really wanted shoes that looked like a "trash bag with a shot glass on the back."
Her friend did not seem to be taking the roasting very well. It looked like she had her heart set on the trash bag/shot glass shoe.
Buzzfeed News reached out to the comedian about her strong opinion on the shoes. She said,
Everyone loves those shoes for some particular stupid reason… They're freaking ugly and no one wants to say that.
Moore says that most of her videos get around 30,000 views but this one going viral, and being liked over 72,000 times, makes her feel incredibly great.
She said that she's always been a funny person. She added,
I've always been naturally humorous. My mom and dad said I [was] when I was younger and I'd make people laugh, but I'd be dead serious.
As you can expect, her friend did not end up getting those shoes.
Citations: Buzzfeed (Buzzfeed)