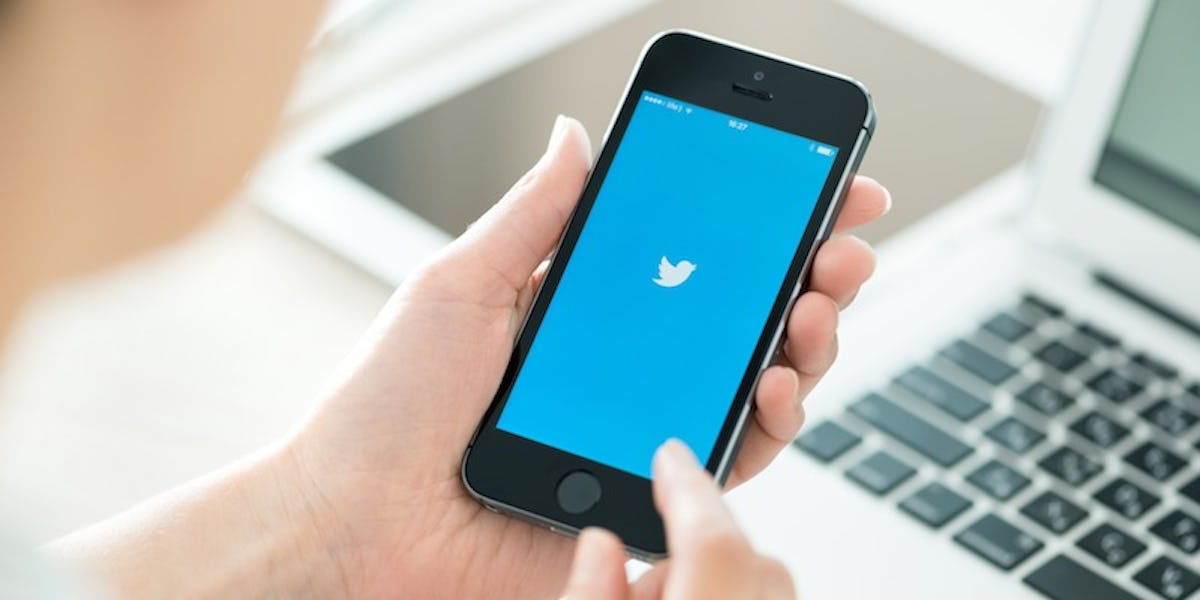 Twitter Just Announced Four New Updates That'll Make You Love Tweeting Again
Shutterstock
If there's one social platform we've patiently waited for updates from, it's Twitter.
Despite the fact we've all found shortcuts around certain annoying things Twitter makes us do (like putting periods before @ symbols), it's relieving to know Jack Dorsey and his crew are looking to make improvements.
In a recent blog post, Twitter Senior Product Manger Todd Sherman announced a slew of new handy features and updates, and I have two words to describe them: life changing.
I'm not sure about you, but I was getting pretty sick of media links and URLs counting toward my 140-character text limit!
The post reads,
Over the past decade, the Tweet has evolved from a simple 140-character text message to a rich canvas for creative expression featuring photos, videos, hashtags, Vines, and more. In just the past few months we added the ability to poll your community, react quickly and cleverly with GIFs, and share and enjoy Periscope broadcasts in Tweets.
Thanks, Twitter. But what's next?!
Here are the four key updates Twitter will be making over the coming months to make your 140 characters mean a lot more.
Replies
First, Twitter plans to disable @names from counting toward your character limit. This means you'll be able to enter a @name and STILL have 140 characters left to express yourself.
Sherman said,
No more penny-pinching your words to ensure they reach the whole group.
Thank you, Twitter gods!
Media attachments
How annoying is it when you craft an absolutely brilliant tweet only to be shunned by the platform as soon as you try uploading some type of media (pictures, videos, GIFs etc...)?
You can kiss that goodbye, friends, because according to the blog post, "media will no longer count as characters within your [tweet]."
Similar to @names, media links will no longer affect your 140-character limit once the updates are released.
Retweets and quote tweets
Twitter is going to allow users to retweet themselves and quote their own tweets. Why? I'm not sure, but what I am sure of is Kanye West is going to love this nifty new feature.
Sherman explained,
We'll be enabling the Retweet button on your own Tweets, so you can easily Retweet or Quote Tweet yourself when you want to share a new reflection or feel like a really good one went unnoticed.
Don't let your tweets go unnoticed: Share them again and again and again!
Using ".@"
How annoying is it when you have to place a period right before your @ symbol when composing a tweet you want to broadcast to all of your followers?! It's pretty annoying.
Well, you can kiss that goodbye, too!
The last update announced will allow Twitter users to just @ another user without having to place that ugly looking period before that other user's Twitter handle.
Sherman wrote,
New Tweets that begin with a username will reach all your followers. (That means you'll no longer have to use the '.@' convention, which people currently use to broadcast Tweets broadly.) If you want a reply to be seen by all your followers, you will be able to Retweet it to signal that you intend for it to be viewed more broadly.
Again, thank you, Twitter gods.
Let's recap! Here are all of the new ways Twitter plans to make your 140 characters worth more.
So, it appears to me like we all won't be getting a character-limit increase any time soon. However, with all of the new updates, our 140 characters will be a lot more useful!
Citations: Coming soon: express even more in 140 characters (Twitter)