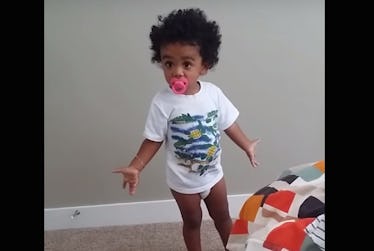 Child Hilariously Debates Naptime With His Mom Without Saying A Word (Video)
Youtube
In case you were wondering what a baby politician looks like, just watch the video above.
This adorable, gesticulating child named Cassidy could win any debate without saying a single word.
But hey, there is no need for words when your hand gestures are this on point.
Yeah, we think the mom wins the argument and Cassidy finally agrees to the nap, but thanks to this video, we all win in the end.
Citations: Enthusiastic toddler has convincing debate with mom about naptime (Mashable)