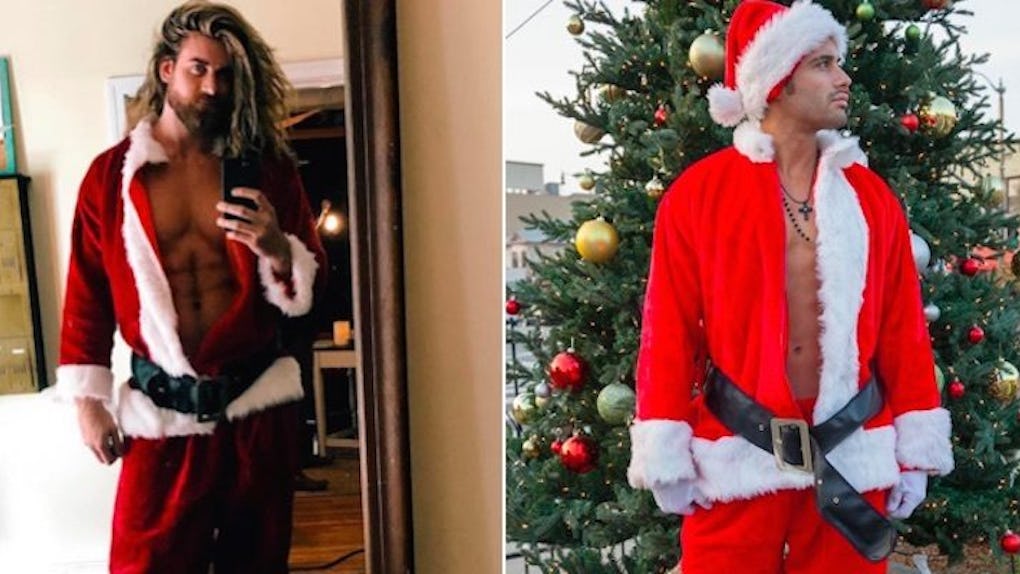 Instagram
Smoking-Hot Santas Give Us A New Appreciation For St. Nick
If you're looking for a way to sweeten up the holiday season, you might want to put down the bowl of candy canes for a minute and and pay attention.
We just came across some serious eye candy that's sure to put you in a very merry mood.
That's right. It turns out that Santa isn't the only magical man in a who's been running around in a red suit this Christmas.
A lot of handsome fellas have been getting into the holiday spirit by stealing Kris Kringle's signature style, and I have to say, red suits and beards have never looked so damn sexy.
I repeat: Santa has a bunch of insanely dreamy doppelgängers, and these smoldering studs will make you want to do things that'll land you a spot on the naughty list.
You might want to take off your jacket — these holiday hunks are about to make you hotter than chestnuts roasting on an open fire.
Behold: smoking-hot Santas.
Between their big, bushy Santa beards...
Sexy red outfits...
And seriously impressive sacks...
...it's not hard to see that these smoldering Santas are the total package.
These merry men might just be the hottest thing that ever happened to the North Pole.
Ho... Ho... Holy Sh*t.
Dear Santa, I think I just figured out what I want for Christmas this year.
Is it hot in here, or is it just this sexy Santa holding a candle?
These shirtless Santas will make you crave more than just milk and cookies.
These jolly fellas will really make you feel the happiness of the holiday season.
Seriously: Where the hell is the mistletoe when you need it?
Just look at this swole Santa who's not afraid to flex the fact that he's the elf-a male of the North Pole.
These fine fellas are on a mission to make it rain holiday spirit.
This captivating Santa Claus wants to slide down your chimney.
These mesmerizing men will make you believe in Christmas miracles.
This tantalizing Santa will get your tinsel in a tangle.
And this naughty St. Nick is not afraid to give you a peek of your Christmas present.
I'll sit on your lap any day, Santa.
Citations: