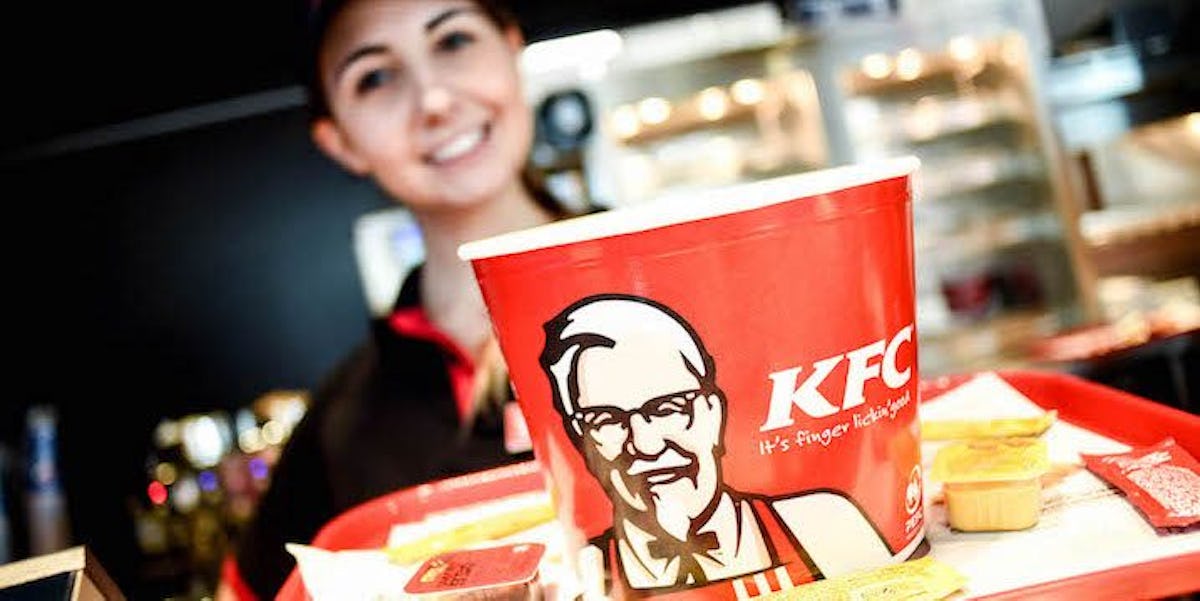 Postal Service Now Delivers KFC Because Hungover People Deserve Happiness Too
REX/Shutterstock
Don't bother checking your calendar because this isn't an April Fool's day joke -- it's actually happening.
Hangovers have just become a whole lot more bearable, and it's all thanks to The Colonel.
Yes, amazingly, in New Zealand your mailman delivers KFC straight to your door, making life wonderfully convenient.
The downside? Right now, it's only taking place in NZ, and your friendly US neighborhood mailman is still only delivering mail.
Still, props to the postal service in New Zealand for figuring out an innovative new way to make money.
With the number of letters being sent in the mail declining at a historic rate, New Zealand Post has started a partnership with KFC and will take care of its home delivery service.
Seriously, I'm totally down if you want to make this a thing, America.
I mean, your mailman bringing you fried chicken and fries slathered in glorious grease? That's American AF.
Mike Stewart, a spokesman for NZ Post, told the Guardian the company's long-term future was at risk, forcing them to think outside the box.
He said,
All post offices around the world are struggling with what to do when mail disappears, we want to survive for another 100 years but we urgently need to diversify our business. People want their goods on-demand delivered to their home in 30-60 minutes, that seems to be where the world is going. So we've been experimenting with being the delivery service for the health sector, the construction sector and especially hospitality. It is an exciting time for us.
No, it's an exciting time for the lucky people of New Zealand, Mike.
Meanwhile, Restaurant Brands NZ, which operates KFC in the country, said the partnership enables them to reach more of the country.
In a statement, CEO Ian Letele said,
NZ Post has an extensive delivery distribution network around New Zealand, and KFC is available in most towns nationwide.
Citations: This postal service is delivering KFC, because there's not enough mail now (Mashable), Chicken run: New Zealand Post will start delivering KFC to beat mail slump (The Guardian)