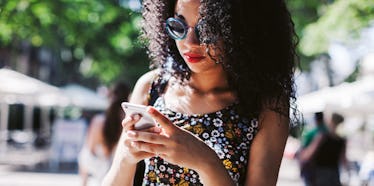 Pokémon Go Players Are Trying To Find Love On Craigslist Missed Connections
Heads up, everybody. The future of dating has officially arrived... via Craigslist.
According to Mashable, missed connections are increasing among Millennials in the aftermath of the Pokémon Go world takeover. Across the country, people are looking for love through the lens of Pokémon Go, because nothing could make more sense.
To be totally honest, I still have no idea what the hell is going on with this Pokémon game. One dude caught a Pokémon while his wife was giving birth to their third child and John Mayer is throwing down mad cash to get an edge on the game. The Department of Homeland Security has even gotten involved, warning people not to look for Pokémon while they're driving.
Among all the signs that the world is probably ending, this is definitely the best one. Here are the funniest, most ridiculous missed Pokémon connection posts on Craigslist that prove our time on Earth is nigh.
This is why Homeland Security is freaking out, lady.
This dude wants to share his Mew knowledge and his heart.
Sorry, buddy, but there's a 99 percent chance she was talking to her dog.
Hey, there could be a real match here!
How many kids will be conceived in the middle of a Pokémon hunt?
When Cupid and PokéBall join forces...
It's love at first sight of polarized Ray Bans.
Citations: Craigslist missed connections are now basically PokéStops (Mashable)