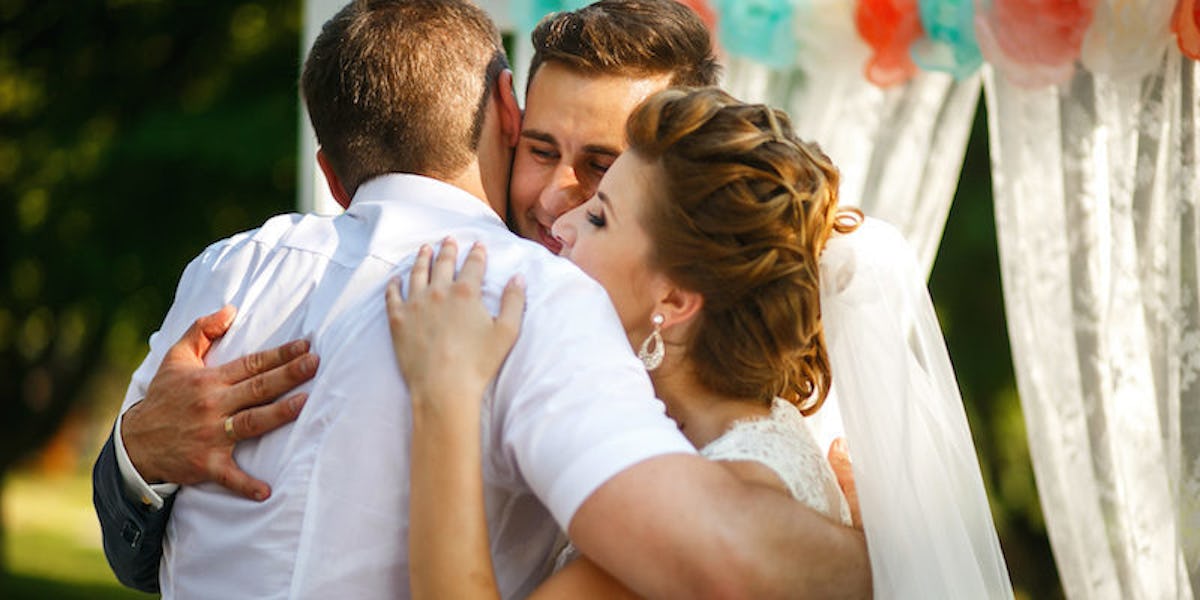 Paralyzed Man Is Able To Walk Daughter Down Aisle After Getting Robotic Legs
Shutterstock
Just when you think science has done all it can to blow humanity's minds, it starts making everyone's wildest wedding dreams come true.
Chris Palmer survived cancer in 2012, but the cancer left him paralyzed. He worried about whether he'd be able to walk his daughter down the aisle at her wedding.
He reportedly said,
When I lay in hospital after the operation, one of the first things I thought about was my daughter's wedding and how I wasn't going to be able to walk her down the aisle.
Palmer's 28-year-old daughter Heather's big day arrived last Saturday, May 21, and his concerns were a non-issue, thanks to REX, a state-of-the-art robotic suit created by REX Bionics.
The exoskeletal suit is reportedly worth over $130,000 but was loaned to Palmer for the nuptials.
Heather reportedly said,
It is really overwhelming that my dad is able to walk me down the aisle… There are a lot of people who are in my dad's position that don't know this is out there, and I want people to know if they have had an accident that is life-changing or have a disability, there are measures out there that would enable them to do things they might think they could never do.
Sometimes, the solution to a seemingly insurmountable obstacle is simpler than you imagined. Other times, it's a robotic exoskeleton.
Citations: Paralysed man walks daughter down the aisle in a robotic suit (Daily Mail)