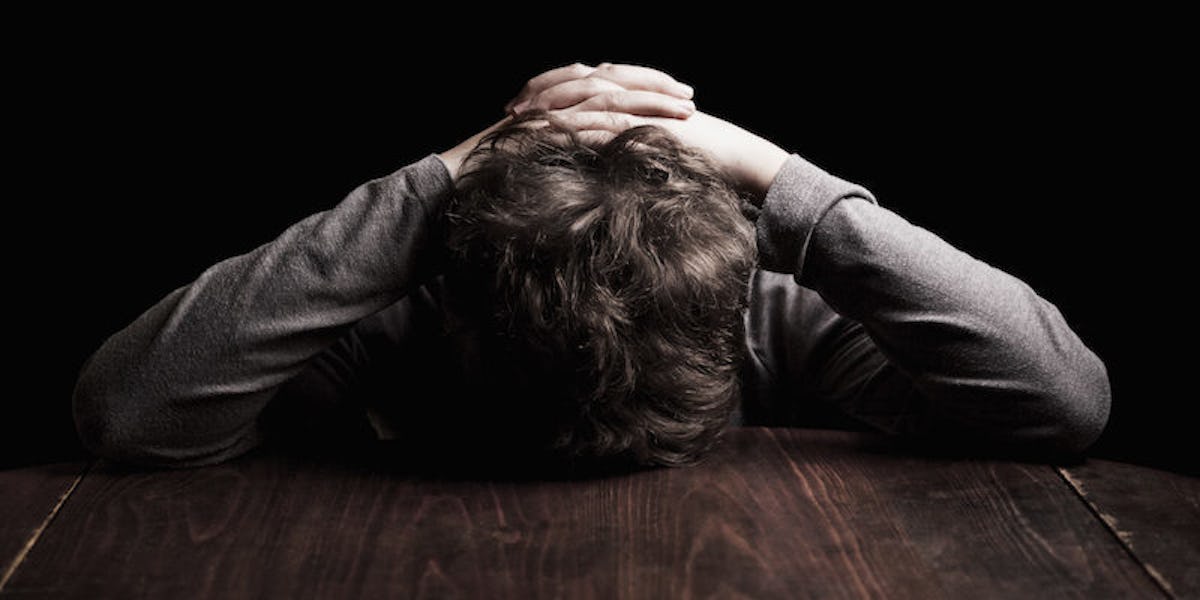 Woman's Powerful Photos Show What It's Really Like To Have A Panic Attack
Shutterstock
Anxiety sufferers far and wide: Amber Smith has your back.
The Warwickshire resident shared two photos on Facebook Sunday with a poignant message about the very real impact of living with anxiety.
In one photo, Smith is seen made-up, put together and pouting for the camera. In the other, she is reeling from a panic attack.
God knows why I'm doing this, but people need some home truths..Top picture: What I showcase to the world via social... Posted by Amber Smith on Sunday, April 3, 2016
The accompanying post explained how Smith's usual, laid-back, outward appearance is deceiving, portraying little of her struggle with mental health.
She wrote,
They say that 1 in 3 people will suffer with a mental illness at some point in their life. 1 in 3! ... And yet I've been battling with anxiety and depression for years and years and there's still people that make comments like 'you'll get over it,' 'you don't need tablets, just be happier,' 'you're too young to suffer with that.'
Tired of hearing ignorant criticisms like the ones above, Smith lashed out against preconceived notions surrounding those who battle anxiety in silence.
She continued,
F*CK YOU. F*ck all of you small minded people that think that because I physically look 'fine' that I'm not battling a monster inside my head every single day... I'm a strong person, I've been through my fair share of crap in life (the same as anyone else) and I will be okay. I have the best family and friends around me and I am thankful everyday that they have the patience to help and support me.
Smith recommended anyone else fighting the suffocating sensation of anxiousness and panic attacks speak up and ask for help.
She added,
This is why I can't stress enough that it costs nothing to be nice to others. Don't bully others, don't put others down and the hardest one of them all (as we have all done it at some point) don't judge another person. We're all human regardless of age, race, religion, wealth, job. So build one another up instead of breaking each other down.
It may not be everyone's first instinct to hold off on judgement and offer support, but making the small effort to focus your energy on the latter could change one invaluable person's life for the better.
Citations: Woman shares brave post about what it's like to experience panic attacks (Mashable)