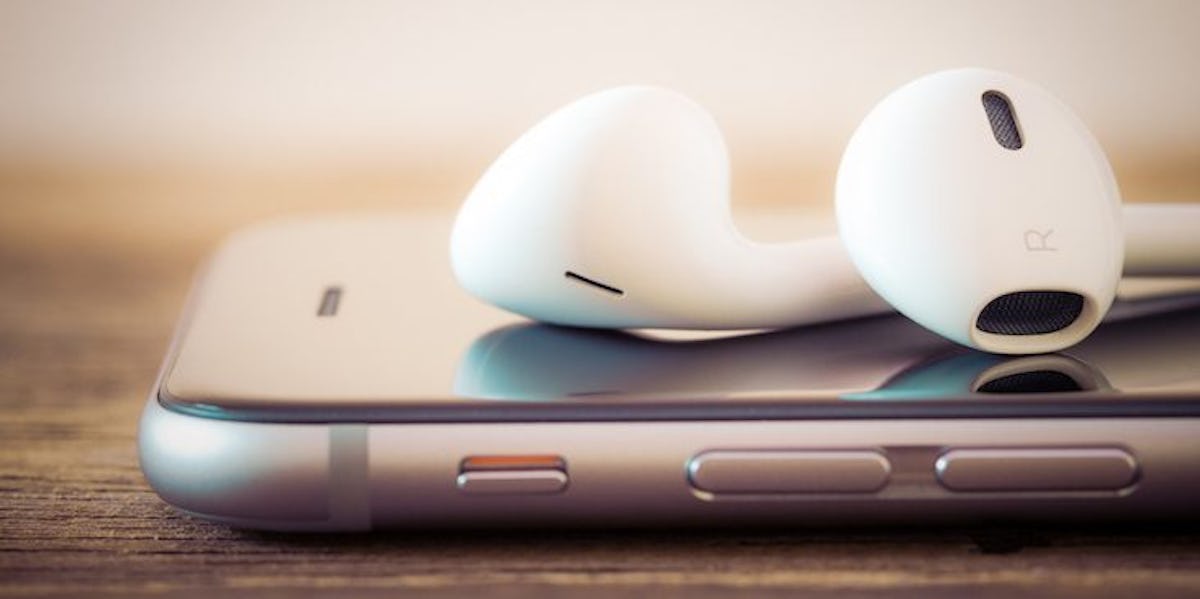 New Report Confirms iPhone 8 Design And It's Everything You've Dreamt About
Shutterstock/ blackzheep
We've been patiently not so patiently waiting for every possible confirmation about the iPhone 8, and it seems we might have reached the light at the end of the tunnel.
According to Forbes tech writer Gordon Kelly, who has been able to obtain CAD files for the product thanks to his work with case designer Nodus, the phone's appearance has been confirmed. Sound the alarms!
Kelly's findings suggest that the 5.8-inch phone will "eliminate chunky bezels," include a front-facing camera, and replace the iPhone 7's horizontally aligned dual rear camera with a vertically aligned shooter. If you don't speak tech, these discoveries, in layman's terms, "confirm" that the 10th-anniversary product release is going to be worth the wait.
Rumors about the phone's appearance have been swirling for what feels like forever. Some include the fact that wireless charging might not happen, there might be editing capabilities over screenshots, and that the product itself might be "mirror-like."
These new weekly discoveries have us completely captivated, and we're anxiously awaiting the big reveal. If you need something to look forward to in the meantime while you wait for the release, Wall Street analyst Katy Huberty suggests that the new model will be the "most meaningful feature and technology upgrades in iPhone's history," according to Business Insider.
That's big news, so we'll have to stay patient — these things can't be rushed.
Along with the new iPhone, you can also look forward to cool features, like new emojis.
In honor of World Emoji Day, Apple just confirmed the addition of new icons, like a mind-blown smiley face, a zombie, and a dinosaur. In order to appeal to everyone, Apple is celebrating diversity with its bearded man emoji (who looks like he'd live in Brooklyn), a woman wearing a headscarf, and a woman breastfeeding a baby.
There's a lot happening in the tech world, and we can't wait to see how it all unfolds. Don't keep us waiting too long, Apple!