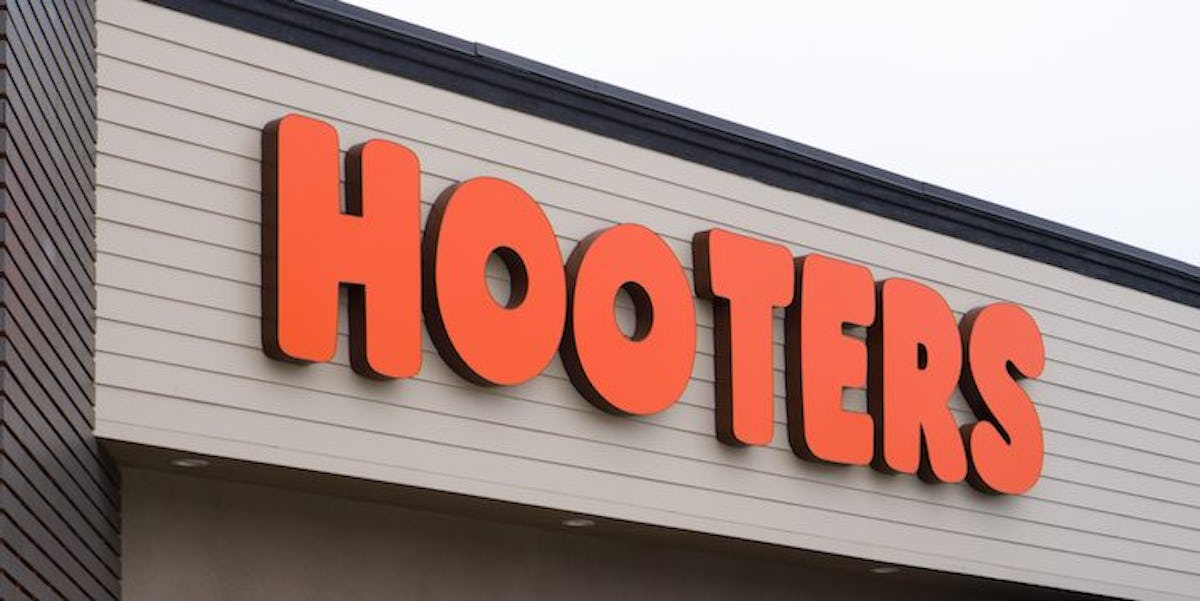 Hooters Is Opening Location With Male Servers, So Book Your Bachelorette Party
Shutterstock
Ladies! Listen up.
If you have a soft spot for hot wings and hot boys, I have a surprise for you.
Hooters just made an exciting announcement — the chain is going to open a new restaurant with male servers, and all of our dining dreams just came true.
GET PUMPED.
Before you get too excited and start daydreaming about ripped models serving you wings in their boxers, let's get into details about the new joint.
Apparently, the Hooters' extension will be called "Hoots," and it'll have a ton of similarities to the Hooter's we're all used to, Fortune reports.
The "fast-casual" eatery will have a full bar, a shorter menu and counter service for Hooter's lovers on the go (but don't worry — the wings aren't going anywhere).
One of the only differences about Hoots is dudes will be employed as waiters at the restaurant, unlike Hooter's. Bring on the wings, boys.
This comes as a delightful surprise because Hooter's is mostly famous for the hot women who serve customers in teeny-tiny shorts and skin-tight tank tops.
But now, lady wing-lovers can rejoice in the fact men will be serving up their favorite Hooters plates.
However, employment won't be restricted to men only, because women can work there, too. They definitely won't be wearing their usual uniform, though.
It's been reported both genders employed as waiters by Hoots will were a normal, unrevealing Hooter's t-shirt.
I suppose that's kind of a bummer for all of the ladies who were already dreaming about their male servers coming out in nothing but tiny orange boxer shorts.
Heck, I was even thinking about booking my future bachelorette party there. I couldn't imagine a better night than sexy men serving my girlfriends and me wings and booze (what a life).
Still, the restaurant seems like the next hot-spot, and I can't wait to give it a try.
Hoots will open outside Chicago in February, so book your trips now.
Citations: Hooters Is Opening a New Restaurant That Will Have Male Servers (Fortune)