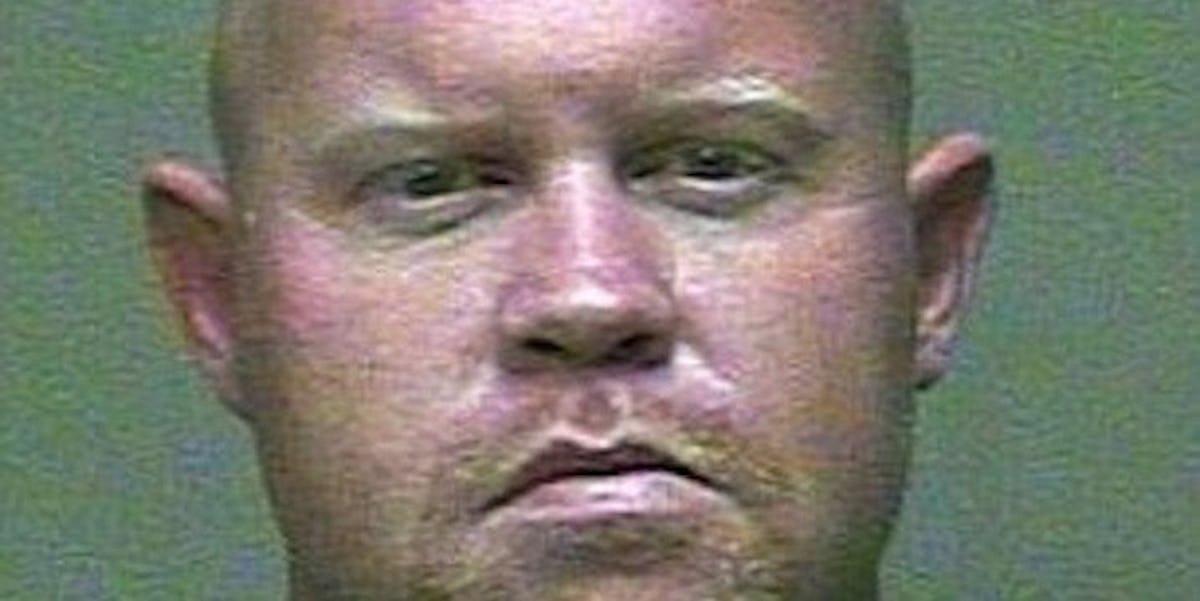 Man Shoots Wife In Her Sleep So He Can 'Take Care Of' Stripper GF, 'Heaven'
Oklahoma City Police
A man from Oklahoma has just been convicted of killing his wife in her sleep so he could start a new life with his stripper girlfriend.
On Tuesday, January 31, a jury found Kinney Glasson Jr., 36, guilty of first-degree murder for fatally shooting his wife, 41-year-old Erin Glasson in their home in November 2014.
According to police reports, Glasson initially told police that he shot his sleeping wife by accident during an altercation with an intruder who had broken into their home.
Erin Glasson suffered a gunshot wound to the back and was pronounced dead at the scene.
Based on the evidence, investigators labeled her death as a homicide.
According to reports fromm The Oklahoman, prosecutors alleged there were no signs of a break-in and said the story Glasson relayed to police didn't match evidence relating to bullet trajectories.
According to court documents, Glasson has been having an affair with a 24-year-old stripper, Reva Ann Smith, at the time of his wife's death.
Glasson had been calling Smith, who goes by the stage name "Heaven," and sending her letters while she served time in Stephens County Jail for an unrelated crime.
Glasson allegedly had plans to bail her out of jail and start a new life with the stripper once his "divorce was finalized in January."
But Glasson never filed for divorce from his wife.
Court reports indicate that Glasson and Smith met at the Oklahoma strip club where she worked, Double D Saloon, and the two began dating.
Dan Pond, the assistant district attorney, told the jury about conversations that occurred between Glasson and Smith while she was in jail, reading, "I love you. I love you always... I'm here for you baby. I'll take care of you. I promise... I know I can be the man to make you happy."
Friends also say Glasson and Smith were madly in love and had begun to make plans for their future.
However, relatives claim Smith was "devastated" when she heard about the suspicious death of Glasson's wife.
Glasson's attorney, Richard Hull, defended his client, saying the fact Glasson was having an affair "doesn't mean he killed his wife."
In addition to Glasson's desire to run away with Smith, prosecutors also proposed Glasson could have been motivated to kill his wife so he could cash in on her $500,000 life insurance policy.
According to the defense, Glasson told police that he and his wife were sleeping in their bedroom on November 19, when he woke up to the sight of an "unknown man in the bedroom" at approximately 3 am.
Glasson then claims he went to grab his pistol, but the robber "pushed his arm" in the direction of his sleeping wife and caused him to accidentally pull the trigger.
The defense supported his claims, telling the jury there had been "unknown DNA" found on the pistol.
After deliberating for several hours, the jury concluded that Glasson was guilty of murder and recommended that he receive a life sentence for his crimes.
Glasson is due to appear back in court for sentencing on March 28.
Citations: Man, 36, is found guilty of shooting dead his wife as she slept so he could start a new life with his stripper girlfriend 'Heaven' after her release from prison (Daily Mail), Man killed wife to be with girlfriend, prosecutor says (NewsOK)