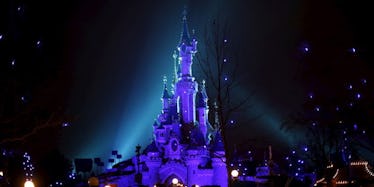 You Can Now Live At Disney World All Year Long For An Insane Amount Of Money
REUTERS/Benoit Tessier
If you have a lot of money and a desire to live like Mickey Mouse, good news: There are now homes for purchase in the Walt Disney World in Orlando.
Golden Oak is a resort community on the Disney World Resort property specifically built for single-family residents. The community hosts several different neighborhoods with homes starting at $2 million.
Yep, you read that right -- $2 million. That's a pretty high price to pay considering you're technically buying real estate in Florida.
But apparently, the hardcore Disney fans are prepared to make that sacrifice to live within the magic. Cosmopolitan reports two of the neighborhoods are already sold out.
The benefits of living in Golden Oak include access to the social club, private clubhouse, club events, unlimited access to concierge services and, of course, proximity to the Walt Disney World theme park.
The residency does not include unlimited access to the park, however. But, at least you'll never have to pay for a hotel when you visit.
Meh, I think I'll stick to a visit every 10 years or so. I'm more of a Six Flags girl, anyhow.
Citations: Here's How Much It Costs to Live at Disney World Year Round (Cosmopolitan)