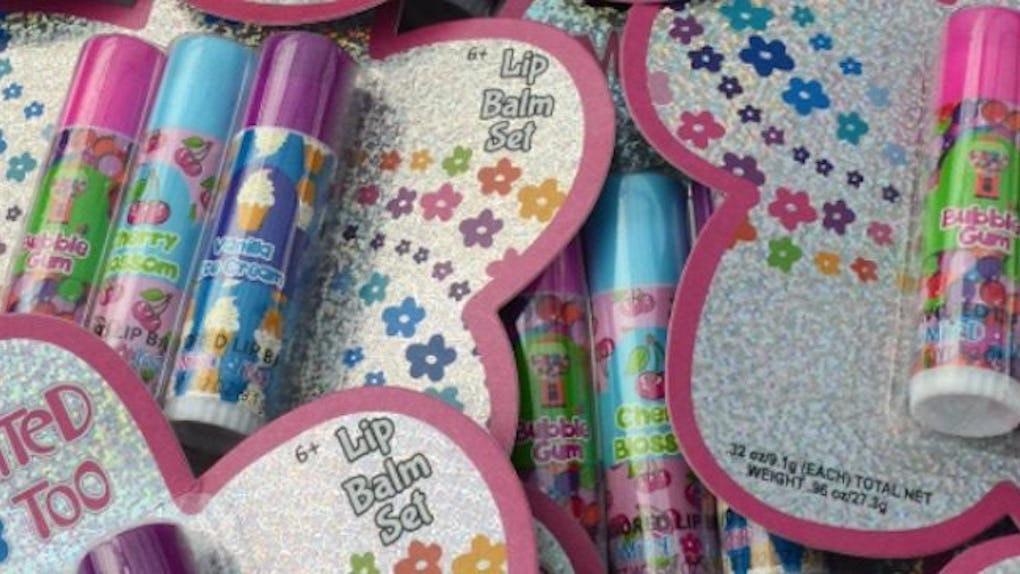 Limited Too/ Instagram
Limited Too Pop-Up Shop Is Coming To NYC & You Need To Visit For Old Times' Sake
Ah, back to school shopping in the early '00s. I have so many fond memories of clearing out the racks at Limited Too with my mom's money (and Too Bucks, of course). The glittery tees, cute skorts, and fringe-filled accessories made me feel extra cool on the first day of school, and all that wonderful nostalgia is about to come flooding back IRL because a Limited Too pop-up shop is coming to NYC, WWD reports.
No, this is not a joke.
The iconic retailer, which made a comeback in 2016, will be cruising around Manhattan in a 527-square-foot mobile shop (read: pink truck!) from Aug. 6 to 10.
How can I find it?
The nostalgia-packed pop-up will reportedly make stops at four different prime New York City locales on the tour.
On Aug. 6, it'll be on Third Avenue between 59th Street and 60th before settling in Herald Square on Aug. 7 and Aug. 8. Then, it'll move on to Union Square on Aug. 9 before finishing off in the Flatiron District on Aug. 10.
What time does it open?
The mobile shop will be open every day from noon until 7 p.m.
What can I buy?
All the quality finds of your youth, that's what. From clothing to accessories and even tech gear like phone cases, you can expect to feel like a middle schooler again — in the best possible way. Unfortunately, it won't have adult clothing sizes (only children's 2T to 16). In that case, I'll personally be spending my latte budget on accessories.
P.S. Limited Too will also be hosting on-site giveaways, so there's a chance we won't have to spend a dime!
Will the pop-up come to other cities?
Maybe. Marketing Director Mo Hedaya told WWD that they're considering other cities like Los Angeles and Chicago. He said,
This is a great place to engage with a large customer base. We think if this experimental run is successful we would potentially explore key markets [for mobile pop-ups].
Hopefully the NYC tour is a smashing success! The world needs more Limited Too (and Lisa Frank pajamas), TBH.