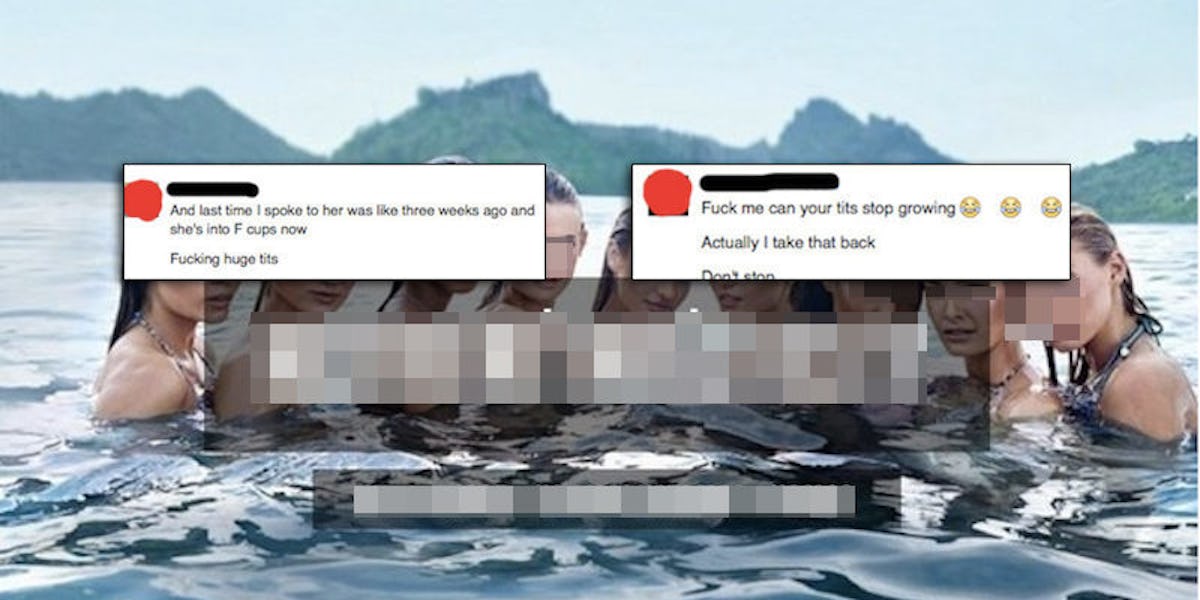 Leaked Messages Reveal Disturbing Revenge Porn Chat: 'Send Me A Pic With Name'
Facebook
The Melbourne Men's Society Facebook was a private group where (exclusively) men would share pornographic photographs and videos of women engaged in sex acts without their consent.
Even though the group was shut down twice, the discussion has continued in a series of private messages on Facebook Messenger.
The conversations move from chat to chat, as each group chat has a 24-hour lifespan before it is deleted and another is set up. Members of the group submit a photo and name and then shame the girl in order to be invited to the next chat.
The content, which is classified as revenge porn, is shared by men in the group, who then discuss, rate and ridicule the women in the photographs.
To make it even worse, messages accompanying the photos, in which the men name and shame the women, reveal some of the victims to be under 18 -- making this not only revenge porn but underage revenge porn.
Revenge porn is a serious offense in Australia. A Victoria City Police Department spokesperson said a person found guilty of revenge porn-type posts faces up to 10 years in jail.
Despite this, the network of deplorable men survives, and by all accounts, they show no sign of dying.
The group is a truly horrific example the danger of such photos ending up in the hands of disgusting men.
Citations: BuzzFeed