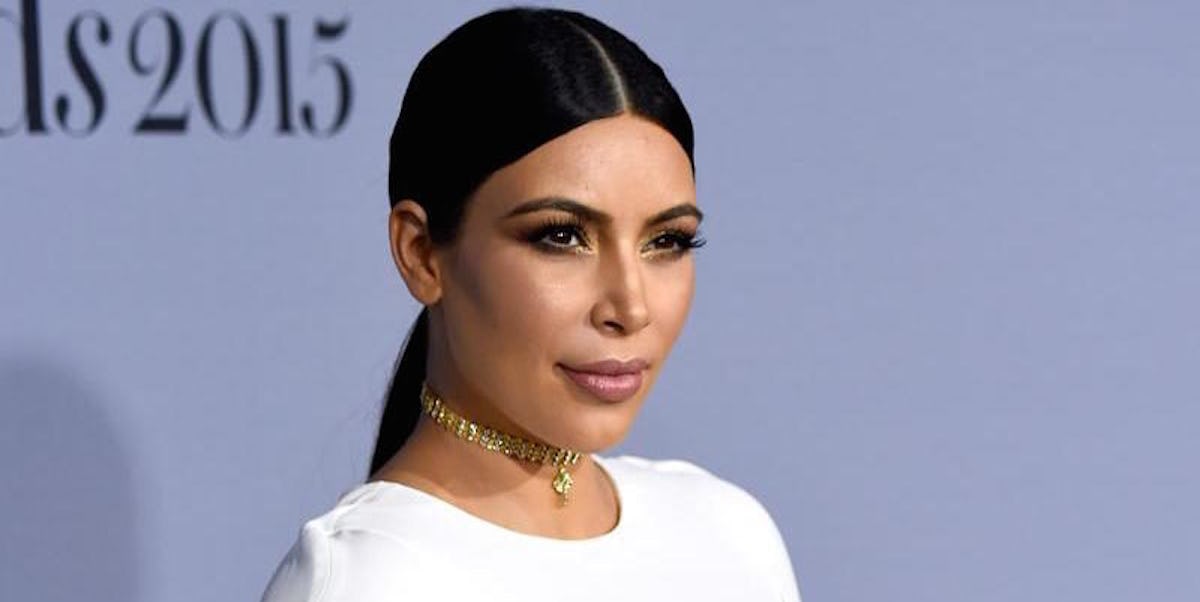 Kim K Learning Snapchat Is What We All Think We Look Like Trying A New Filter
Getty Images
Kim Kardashian-West may be the unofficial queen of social media, but she still doesn't have a Snapchat. Or, at least, not a public one — but that may soon change.
In a video posted to her Instagram on Saturday, Kimmy K can be seen playing around with Snapchat's smoke filter, trying to figure out how to get it to work.
Maybe it's just a funny selfie video, but maybe it's a hint that she's going to launch a Snapchat. I'd follow her.
What's funny about the video is that Kim trying out filters is all of us — and, at the same time, none of us. We all screw around with the app, and we all think we look ~flawless~ every time a new filter comes out, but in reality, we'll never look as perfect as Kimmy does.
Tbh, we probably look something closer to this:
Sigh.