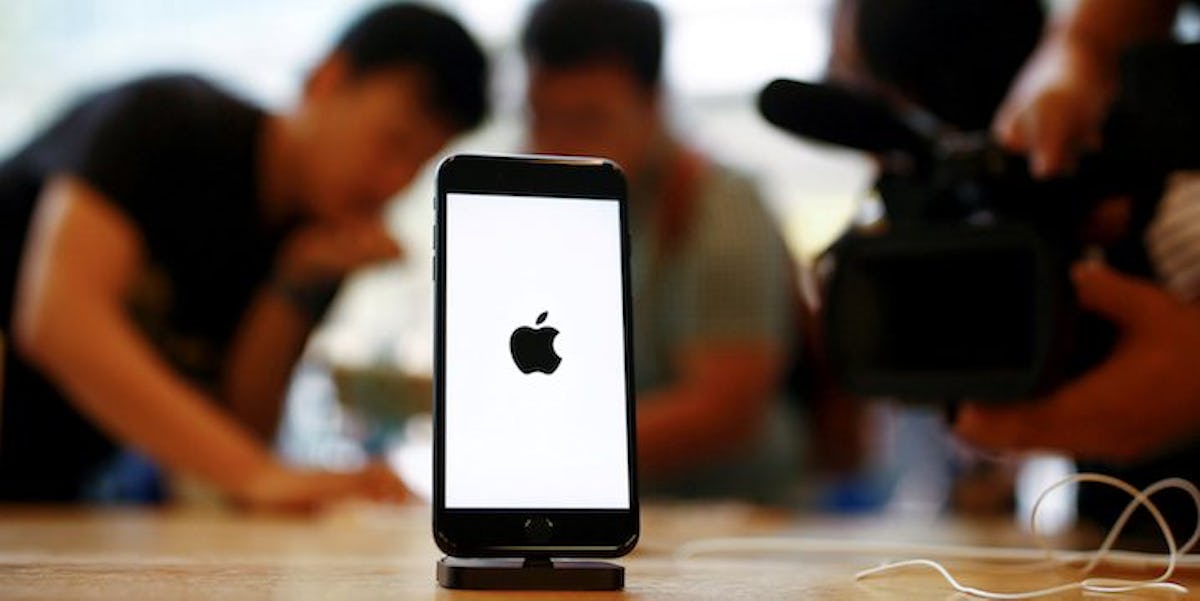 You'll Be So Pissed At How Long The iPhone 8 Will Take To Arrive After Ordering
REUTERS
Apple is playing cruel games with our hearts, you guys, and it's kind of upsetting.
The highly-anticipated iPhone 8 is going to take longer to arrive than expected, and we'll be lucky if we get one by the time Christmas rolls around.
MacRumors reports the new 5.8-inch iPhone 8 will take "several weeks" to be delivered after pre-ordering begins in September, so we'll need to cherish our 6 and 7s for a little longer than expected.
Brian White, an analyst who's currently researching Apple's supply chain, has determined the iPhones will be delayed as a result of the fancy technology on the device.
MacRumors has obtained a research note developed by White and the banking firm, Drexel Hamilton. An excerpt from the statement reads,
Our contact strongly believes the 5.8-inch iPhone 8 will be delayed by several weeks due to challenges around the 3D-sensing technology, but still in time for the December holidays. This is not the first time that we've heard about a potential delay with a new iPhone; however, our contact was so emphatic about the delay that we are taking this data point more seriously.
The note continues,
Since it is only April, this situation could improve. Essentially, our contact believes customers will be able to pre-order the new 5.8-inch iPhone 8, along with the new 4.7-inch and 5.5-inch iPhones, in September. However, the 5.8-inch iPhone 8 will not be available for delivery until several weeks later.
In other words, if you're going to order a 5.8-inch iPhone 8 when pre-orders begin, have fun waiting a few weeks for it to arrive!
(I'm sure it'll be worth the wait, though.)
Between the impressive 3D-sensing technology, a "function area" instead of a home button and convenient charging, I totally understand why everyone's dying to get their hands on one of these babies.
However, the unfortunate rumors that the phone will take a long time to be delivered follows even sadder news predicting phone supplies might run out.
Apparently, the complicated manufacturing process could result in the phones being available only in small quantities at first.
I'm usually not someone to sleep outside the Apple store days before their new reveals, but camping out front to ensure I get my hands on an iPhone 8 is becoming more and more appealing.
May the odds be ever in your favor once pre-orders start in September.
Citations: iPhone 8 Pre-Orders Still Expected in September, But Shipments Likely Delayed Until 'Several Weeks Later' (MacRumors)