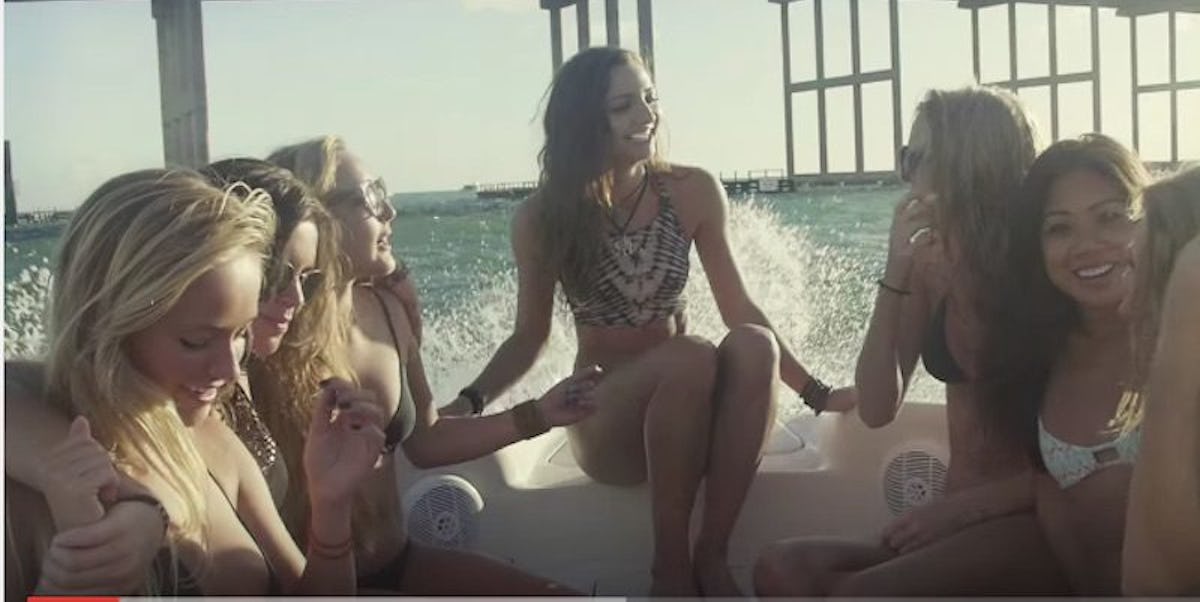 This Insane Sorority Recruitment Video Cost More Than Your House (Video)
The University of Miami chapter of the Delta Gamma sorority just released their 2016 recruitment video, and it's ridiculous.
The video, which has racked up more than a million views in a matter of days, has all the elements you'd expect from a Floridian sorority: Yachts, bikinis, the works. Less expected? The quality — and how damn expensive it probably was to film.
Produced by Artec Media, the mini-film watches like a professional music video. It's lavish in every single sense, and completely over the top.
Which is exactly why the folks over at ELLE asked a New York-based media company to estimate the cost of the shoot.
Their response:
We believe it was shot on a moving rig and one of the newer drones (not a helicopter). The combination of three days at least, a good camera (because of the slow-mo), rented boats (speedboat and sailboat), possibly a rented beach, a rented hotel, and post-production, could come to $400K. But even if all the locations were donated (dads' boats, et cetera), we're looking at $200K.
The video's description indeed boasts it was shot with a Panasonic GH4 on a Glidecam 2000, GoPro Hero 4, and a Phantom 3 Professional, the latter of which is nearly $2,000 on its own.
And instead of using just any old recycled music (#basic), the video reportedly uses an original song by Joselyn Rivera, a contestant on "The Voice."
Citations: ELLE