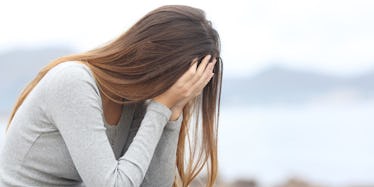 Here's How To Find All Of Your Deleted Facebook Posts, If You Can Handle It
Shutterstock
You remember that thing your parents kept saying about how everything you ever post online will be there forever? Yeah, turns out they were right.
In just a few simple steps, you can download your entire Facebook history -- from all the dumb inside jokes you posted on your friends' walls to the embarrassing photo albums you deleted the moment you were sober enough to peruse them.
Facebook has been known to edit out old posts as our timelines grow longer, but there is a way to access all these archived posts with just a few easy steps (if you can handle a cringeworthy stroll down memory lane, that is).
Step 1: Go to your settings.
Step 2: Click "Download a copy of your Facebook data" on the bottom of the page.
Step 3: Click "Download Archive."
From there, you'll be asked for your password to proceed and in another five minutes, an email should arrive in your inbox with a zipped folder containing your archive. And that's it!
Warning: This may crush whatever lingering self-esteem you may have. Unlike flipping through your mom's photo albums or getting a cute message from Timehop, this is like finding an ugly, virtual skin you shed during your awkward teen years. Proceed at your own risk, darlings.
Citations: Here's How to Access Every Single Facebook Post You Ever Shared (and Deleted) (Complex)